Dessert Tables are great for occasions like Weddings, Baby Showers, Parties, Bachelorette and Bachelor parties, Kid's Birthdays, Turning-21 Parties, Retirement, Anniversaries, Holidays and Special Events, Business Events, Fundraisers as well as Company Retreats and many more.

Prices Start from $680 and up. Contact us at 81618448 for packages. 
---
When you are ready to book, contact us at 81618448 to check availability and to lock-in your date (we recommend that you decide on a location before you take this step as some will have guidelines for any outside vendors).
*In order for us to make sure that our set up looks it's best for you on the day of the event, do ensure that the event venue has good lighting and a clean surface/wall. 
Next, choose one of the following packages based on the number of guests attending your event.
Each Dessert Table Package includes:
Styling – Basic styling service fee for dessert table, consultation, concept design, sourcing, transport, set up, tear down and labour.

Hire – Rental of display items, cake stands and serveware, tablecoth, glassware, decorations and props on hand.

Artwork – Artwork design and printing for dessert table and décor. Customised design based on theme chosen, includes food labels and cupcake/food toppers.

We would require a 1.8m table to be provided at the venue and set up rental would be for 4 hours. 
During this phase you will decide on dessert flavours & design as well as table concept and basic styling. Our events stylist would then provide some recommendations on the theme and table styling or you can leave it entirely in our  good hands.
On the day of your event, we would arrive 1-1.5 hours before the start of your party to begin the set up of the dessert table. Desserts will be delivered within the ideal time frame for them to be set up, displayed and served. At the end of your event, we will return to tear down and collect back our props.
We will pack up the remaining desserts for you to keep and enjoy.


All bookings should be confirmed with deposit paid at least 3 weeks prior to the event date, to allow time for planning and sourcing of the materials as well as desserts to be freshly made. Orders are only considered confirmed once invoice is sent and full payment has been made.
We reserve the right to cancel or reject any orders at any time.

Do inform us beforehand if you would like to use the dessert table as a photo-taking area so that our team can plan the layout and make the necessary arrangements.

In the event that you urgently require our services and your event is less than 3 weeks away, we are able to take in last-minute bookings should the requested slot still be available. However, please note that a late booking surcharge applies as follows:
– Any booking made less than 21 days prior to the event may be subjected to a 20% surcharge of the total charges. 
– Any booking made less than 7 days prior to the event may be subjected to a 50% surcharge of the total charges.

 In the event that the hotel does not allow any set ups, we would not be held responsible and no refunds would be given. Do check with hotel management staff for the green light before proceeding to place an order for our dessert tables.

Do note that a Public Holiday surcharge of $50 applies for all bookings that fall on a Public Holiday. 

An additional surcharge of $30 is applicable for setups in offshore areas (Sentosa and Jurong Island).

For event venues without any lift-access, a $30 surcharge will be imposed.

Clients may change the desserts within the package. (E.g. Change all brownies to macarons) However, do note that it is not a 1:1 change for each dessert item. Some desserts are more expensive than others hence the quantity will be adjusted accordingly.

Clients who damage or misplace decorations, props, cake stands, plates or other items provided for the dessert table set up will have their security deposit forfeited. Should the replacement value exceed the security deposit, you will be charged the additional costs which are payable within 3 days from the event date.

To reserve your date way in advance, we would require a confirmation email and a 50% deposit which would be credited to your final invoice. To confirm your order, fill in the order form under the 'Contact Us' page and we will get back to you within 3-4 working days.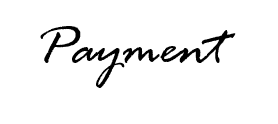 Full payment via bank transfer must be made before the event date and within 48 hours upon receipt of invoice.

Cancellations made 20 days prior to the event – 100% would be refunded
Cancellations made 10 days prior to the event – 50% would be refunded

Our decorations are specially customised for each and every set up. To complete the whole look, add on some balloon decor to make your whole set up look awesome. You can select our packages here.

We recommend the Sweets package as the minimum requirement for a dessert table else the table would look a little too bare. Our dessert table packages start from $700 and up.  
.
.
.

---
Click the icons below to view our cakes and dessert table selections.