Many people have the conception that dessert tables are only for ladies and kids. Dessert tables can be styled in a manly kind of way too. We had a request from our client, Miss J, to do a set up for her husband's 50th birthday. Request was not to have too many of the cakes and desserts as the gentleman and his friends we not so much into sweet stuff. Thus, together with our partner Abite we came up with a savory dessert table. 
Miss J requested for a simple and chic balloon decoration set up together with our dessert table as a surprise for her husband. We did our large alphabet balloons in an arch that screamed "HAPPY BD" to compliment the table. We love the large alphabets as they help to fill up large venue spaces and brings out a festive mood.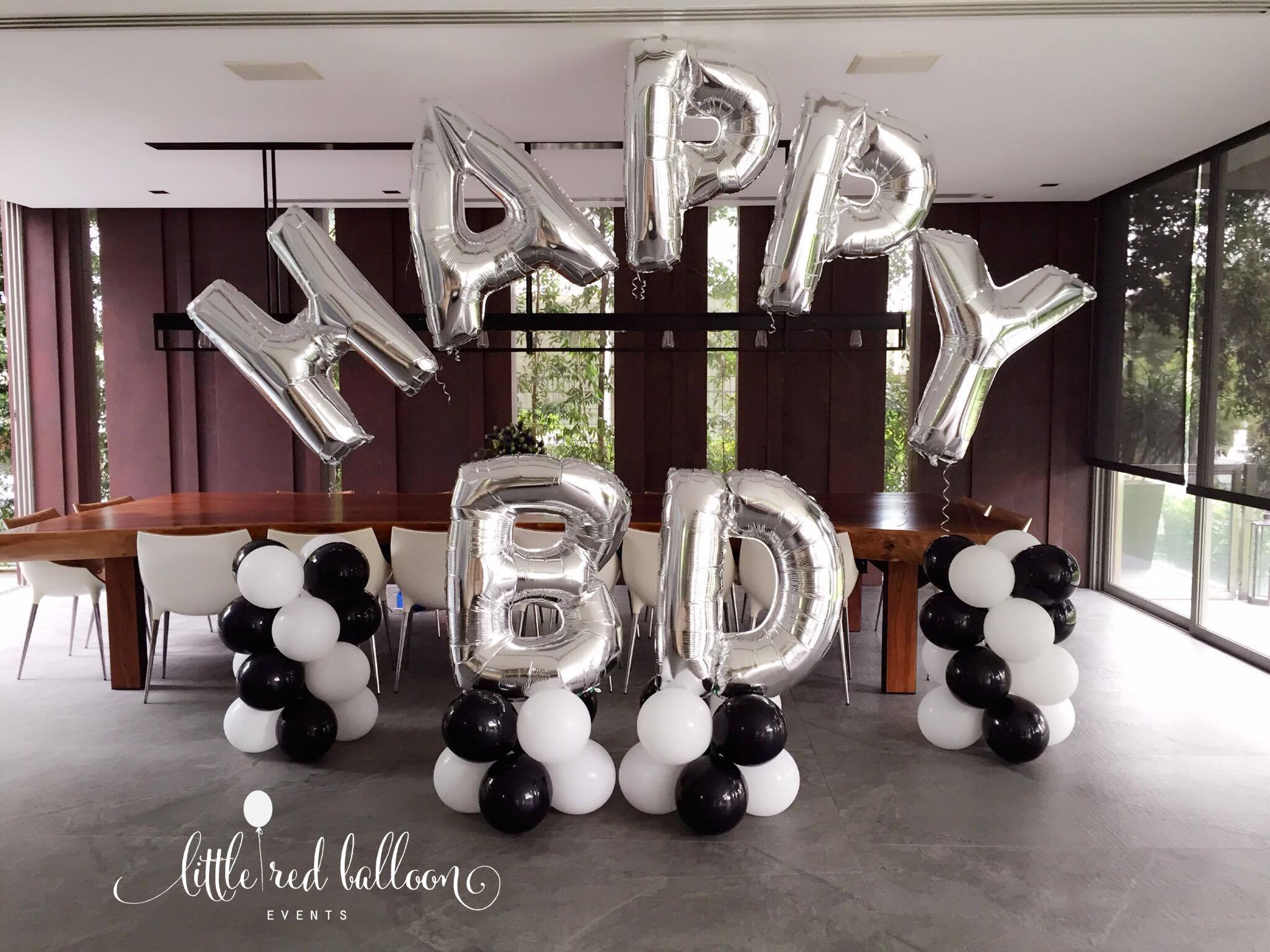 Theme was Gatsby and the colour tones picked were black, white and silver. Dessert table was dressed up in a black cloth and draped with fairy lights. The whole set up was amazing together with the soft warm lights in the background. 
Here's a shot of the complete set up.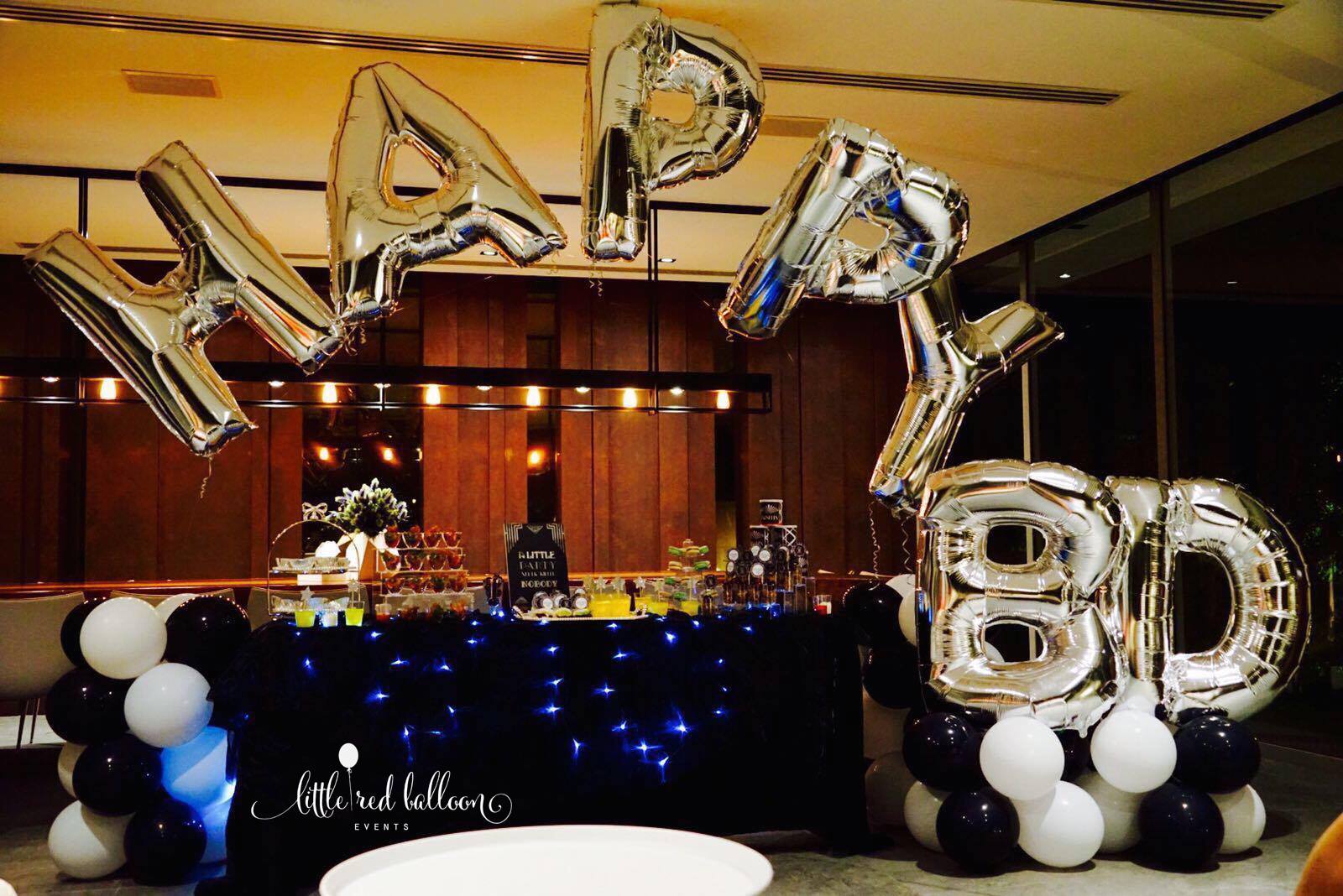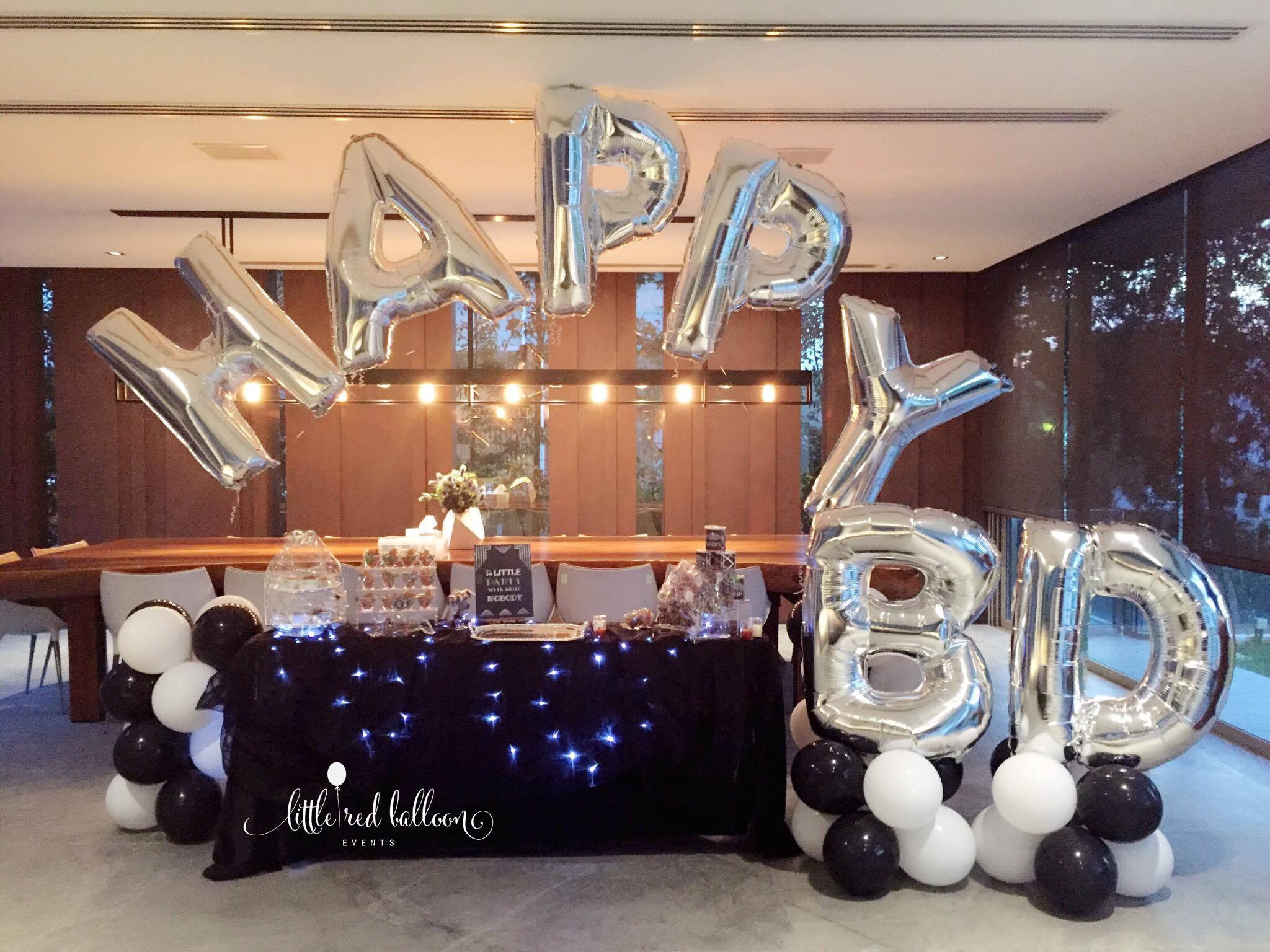 Full view of the savory dessert table with our customised pringles, friend wantons, kong ba paos, anchovies and nuts, mini otah puffs, cheng teng & some macarons for the ladies in the group.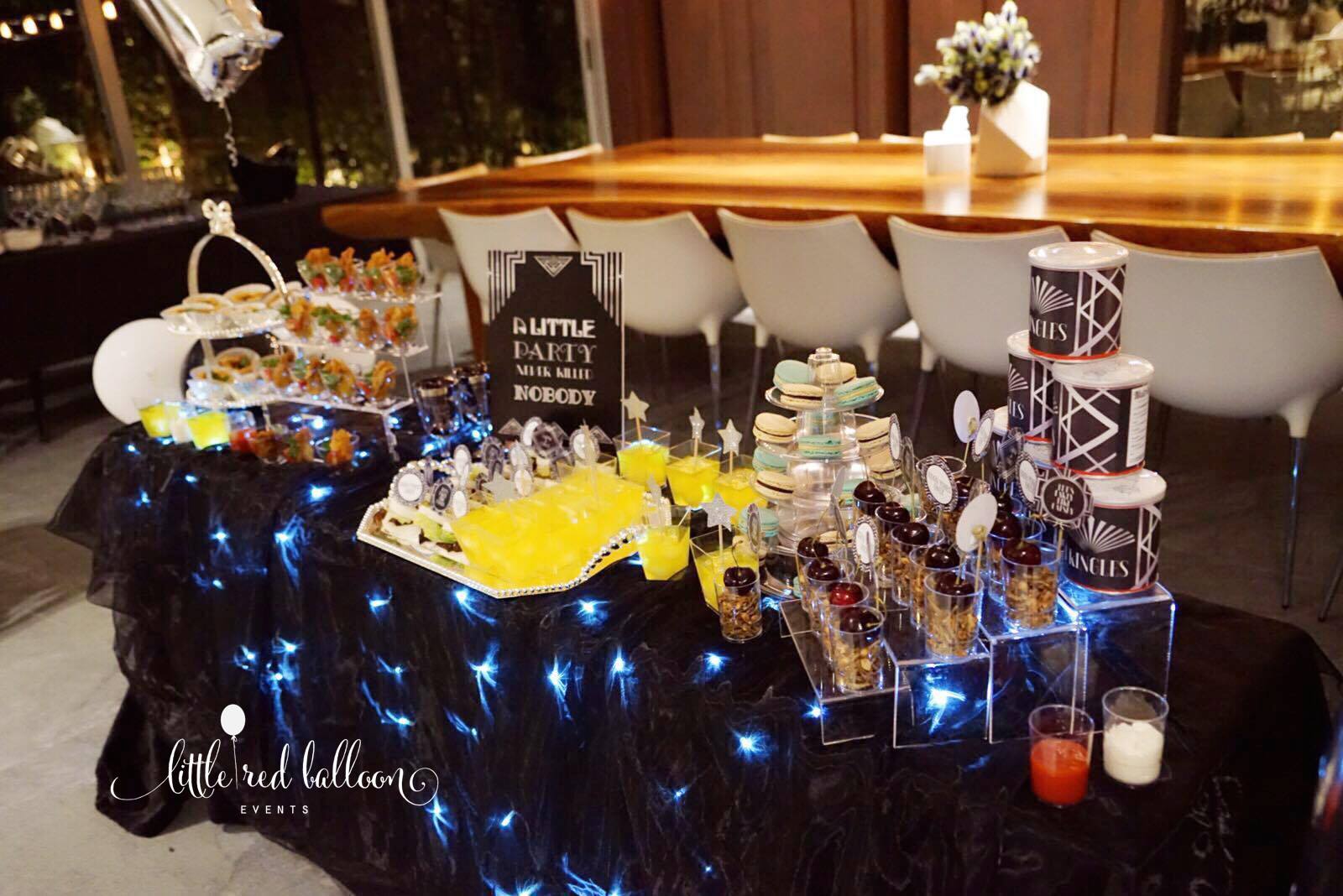 Close up shots of the individual items. 
To view our dessert table packages, click here.
For plans on having a quirky dessert table, do not hesitate to contact us at 81618448 with your ideas or drop us an email at sales@littleredballoon.com.sg We enjoy creating and customising your party for you.