Hi Everyone, 
Today our featured set up is this vintage Australian travel theme. The party was held at the 3 Monkeys cafe to celebrate Louis's 1st birthday party. For huge set ups like these, a minimum of 4 hours would be required to bring everything together. 🙂
The cafe entrance was pretty dark so we did a pair of rainbow balloon columns at the entrance to welcome the guests. It instantly became bright and cheery!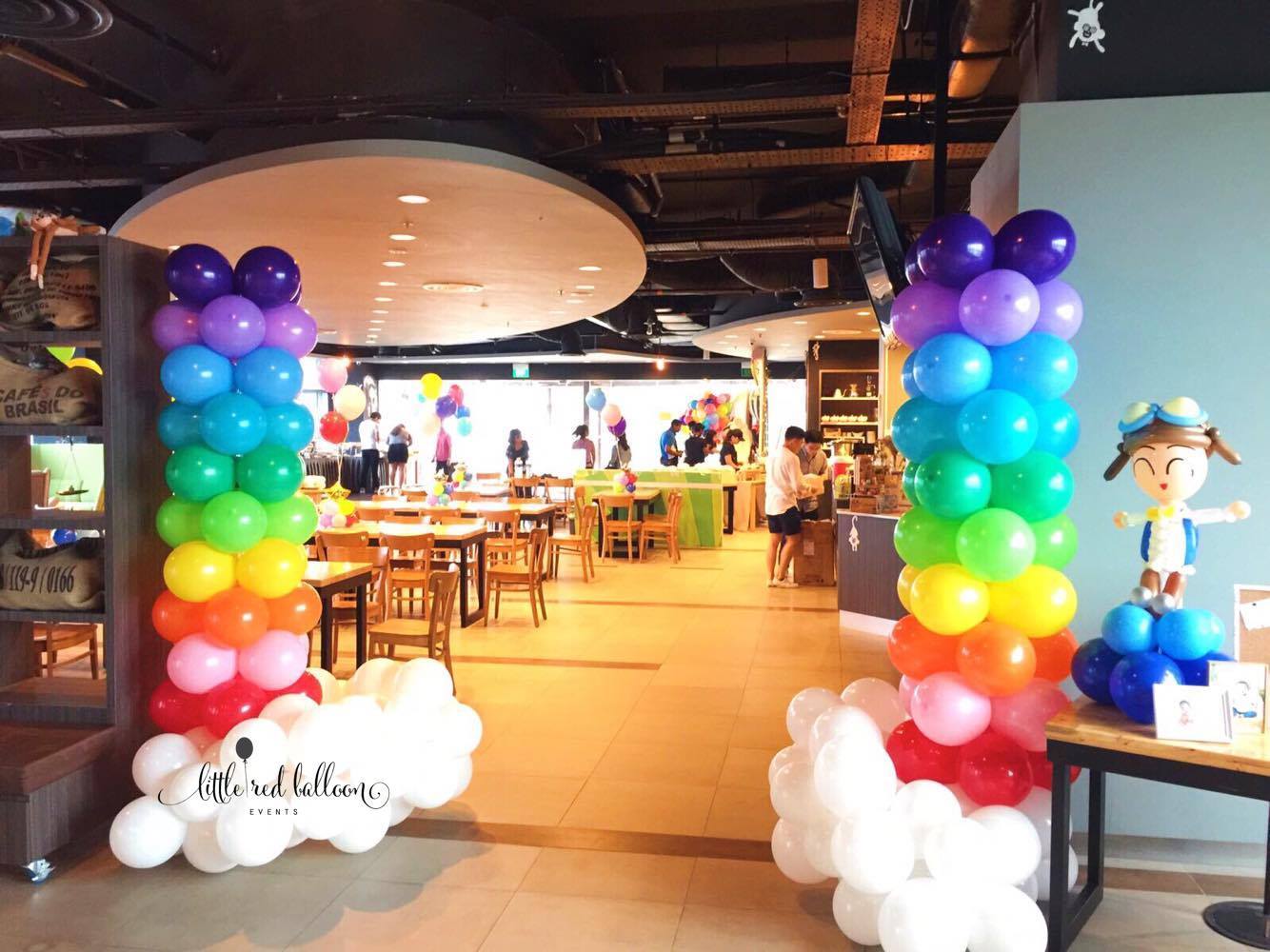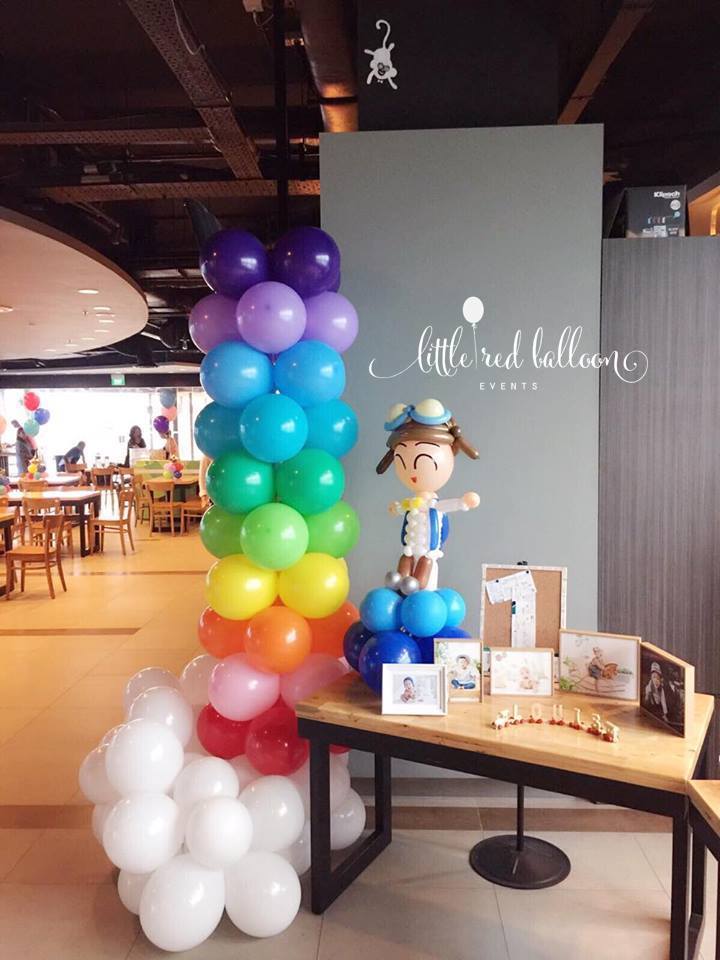 The welcome table was done up by mummy and daddy. Pictures of baby Louis were displayed on the table in photo frames together with our little boy pilot sculpture.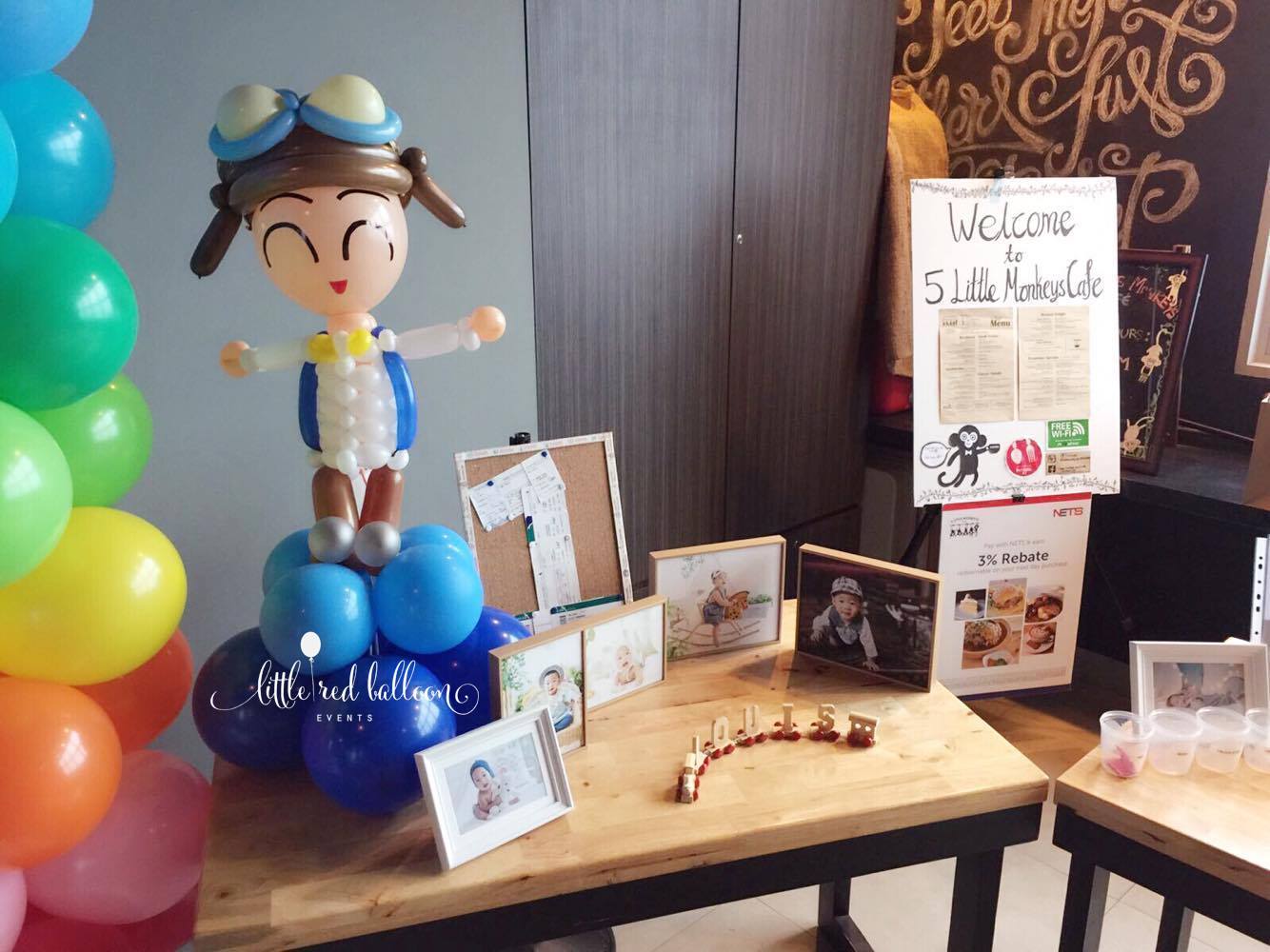 Helium balloon table centerpieces were added to liven up the rest of the place and bring some colour to the venue.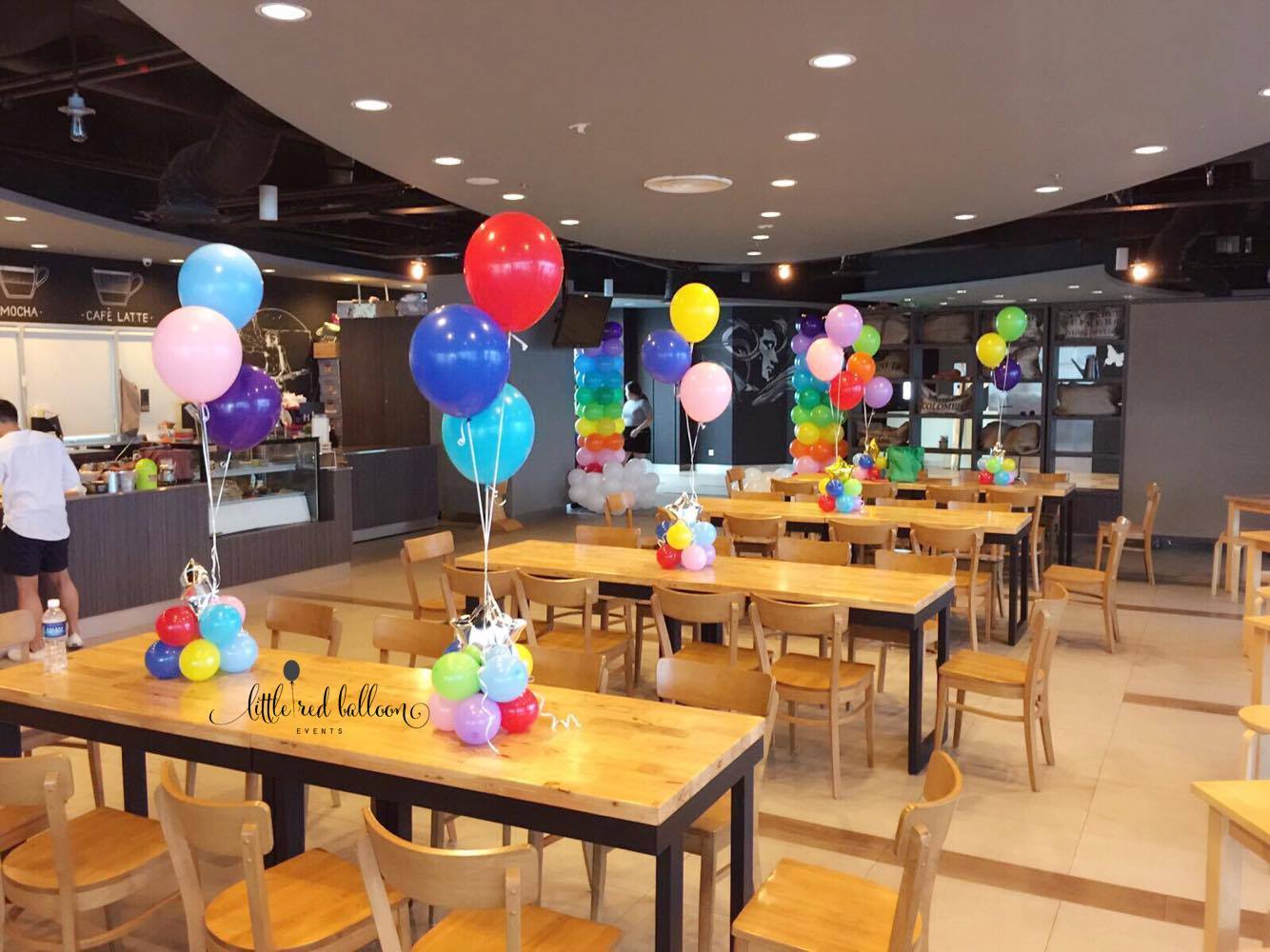 The dessert table was styled up in a rustic brown theme with wooden crates and tree stumps.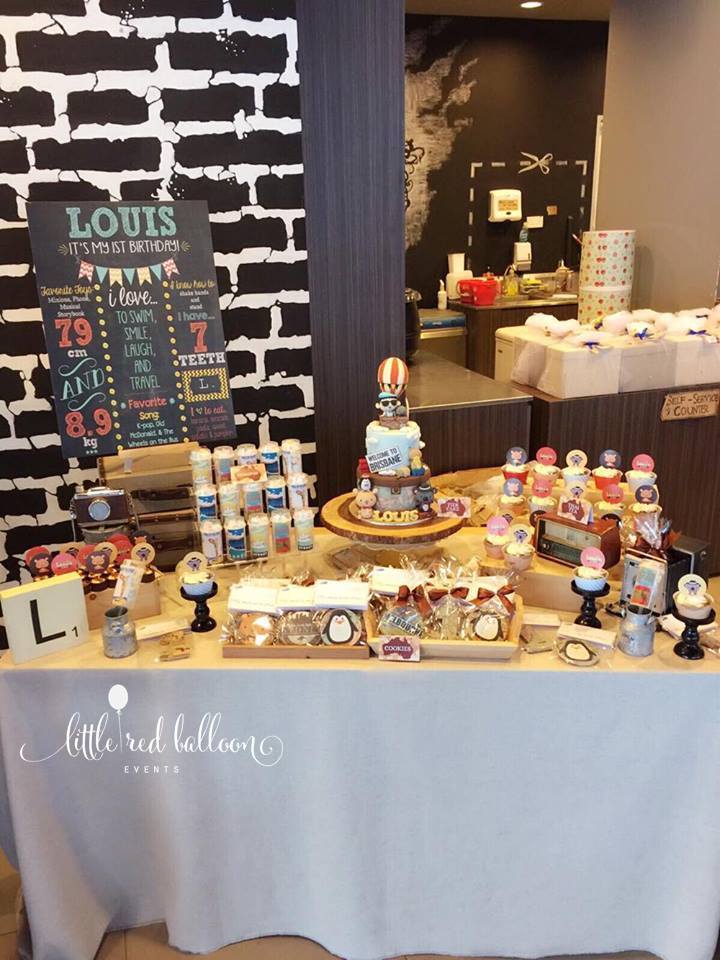 Here's the matching birthday cake with the theme by Abite.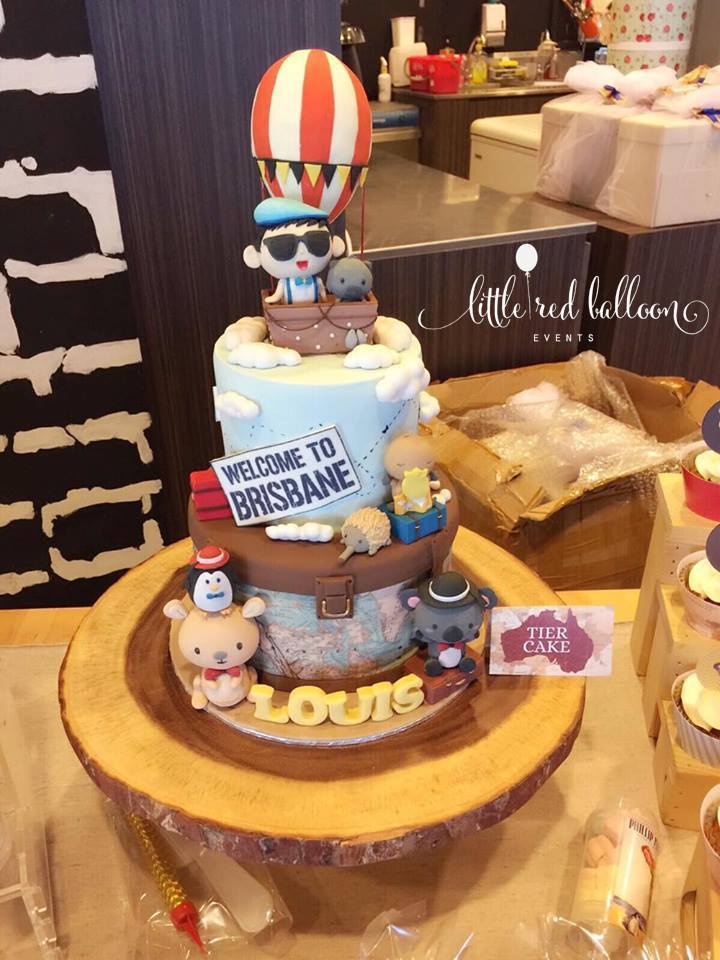 Fondant cookies with the world map and australian animals.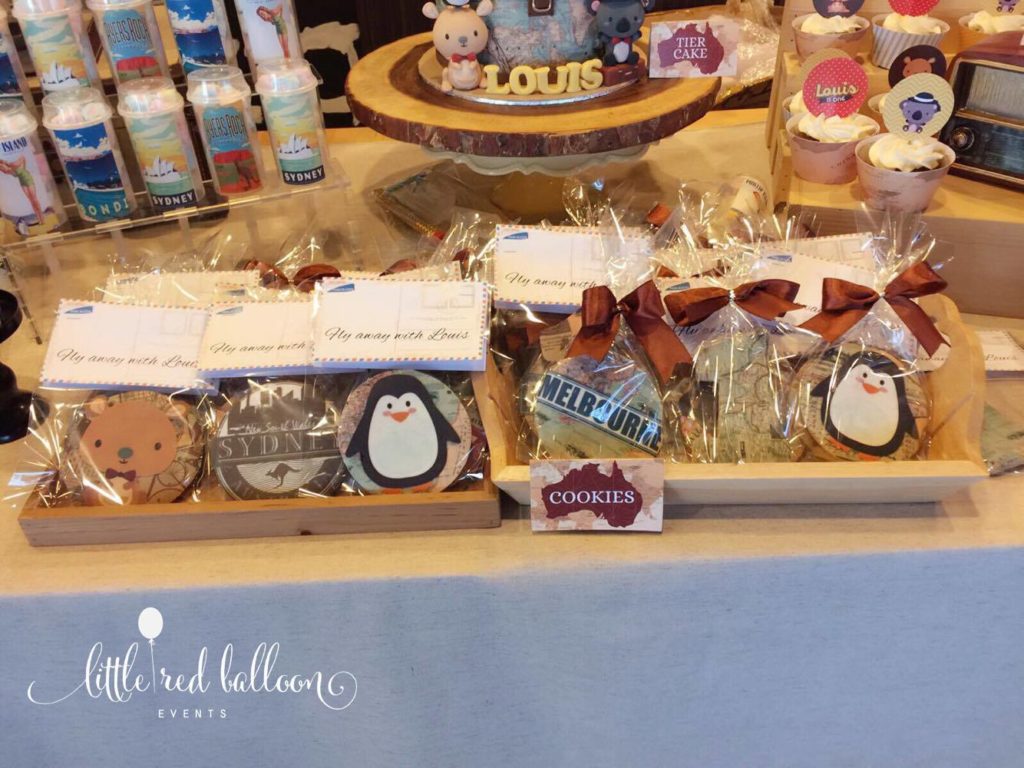 Exotic tasting cupcakes in thai tea flavour.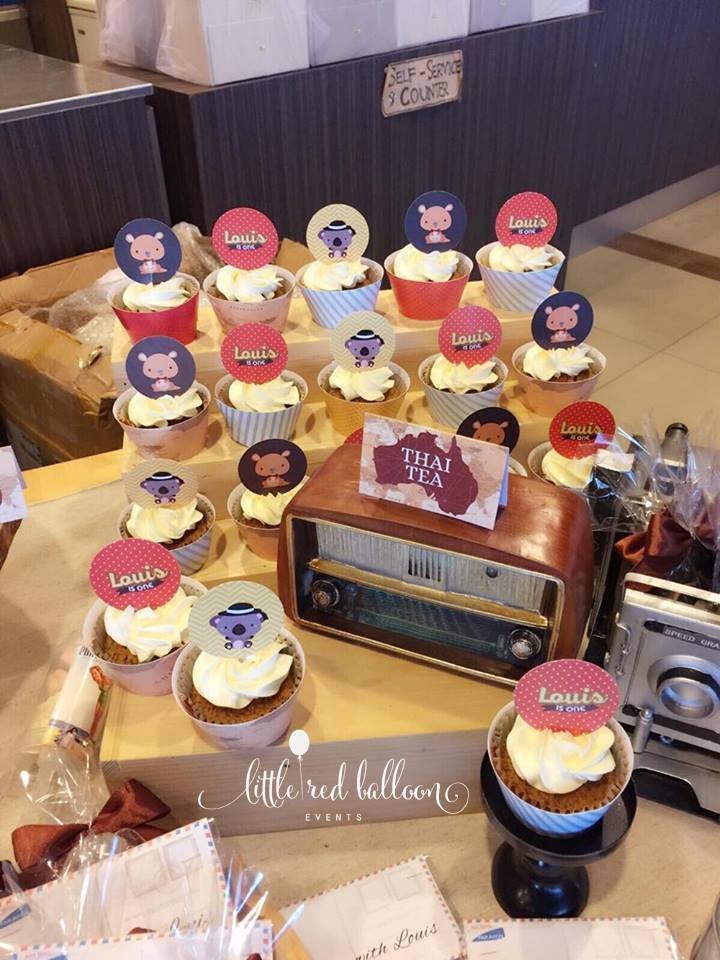 Baby Stats Board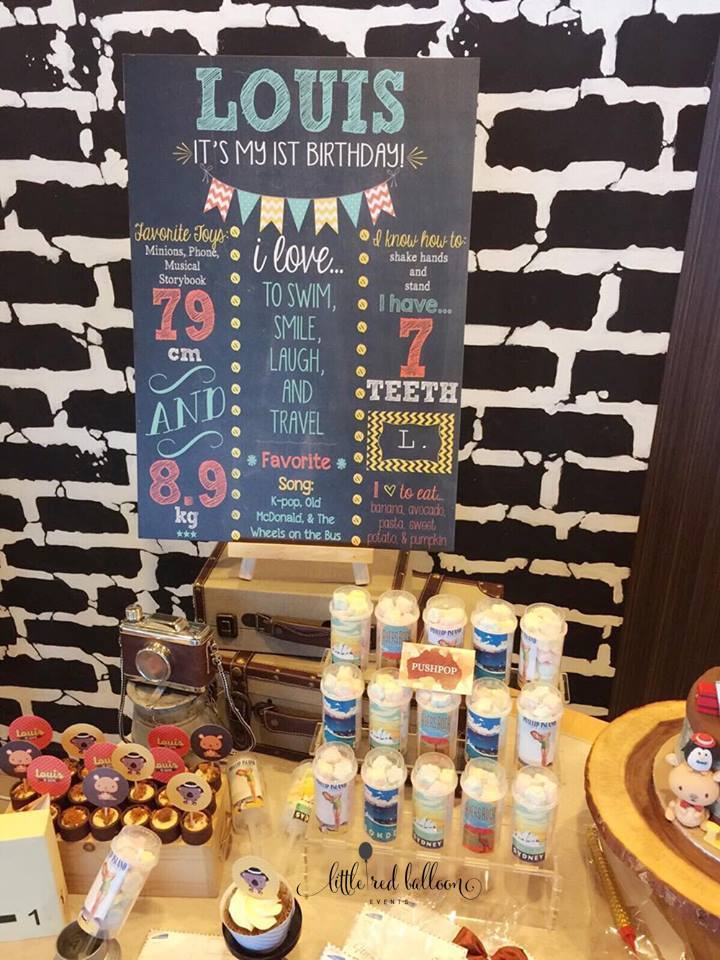 Tah dah!! Here we have our Vintage Australian 3D Backdrop and our balloon hot air balloon!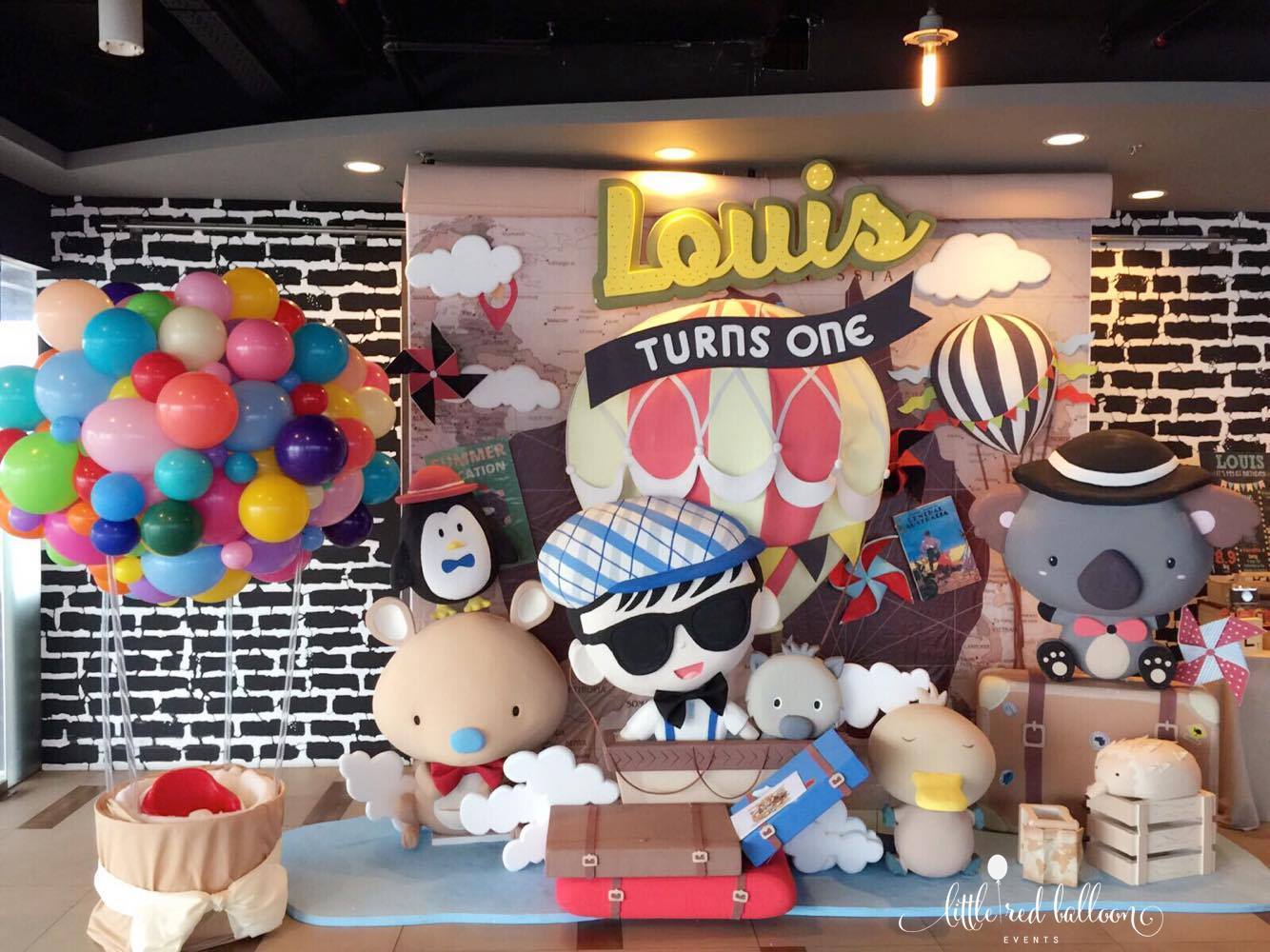 The hot air balloon sculpture is the photo spot for kids to sit inside the basket and look like they are about to take off on an adventure.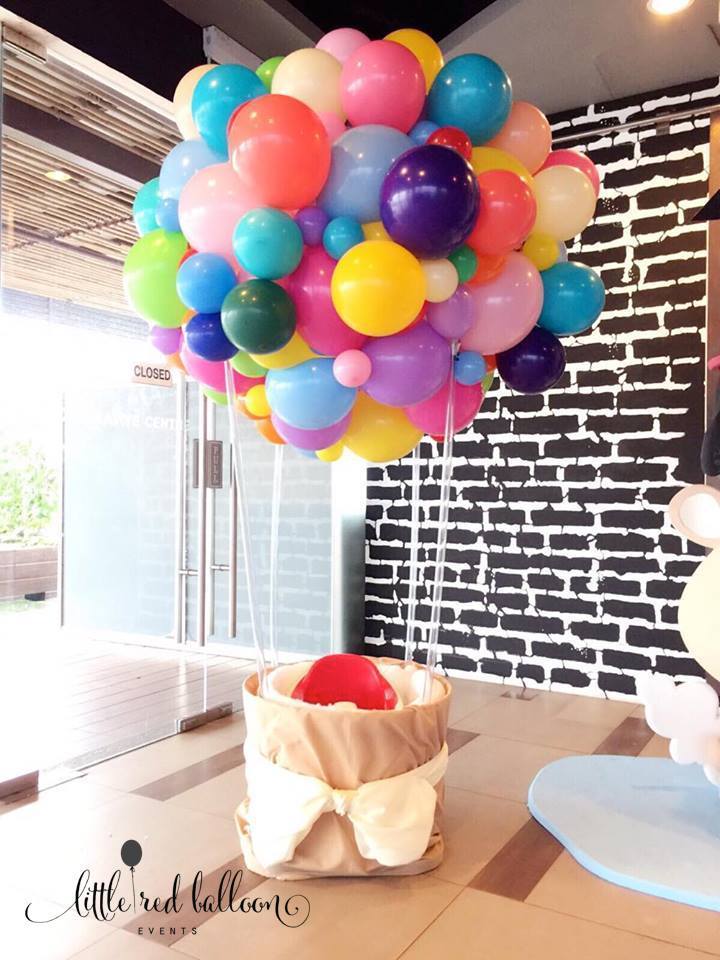 We hope you liked the vintage Australian themed party decor that we created. 
For enquiries, feel free to whatsapp us at 81618448 or drop us an email at sales@littleredballoon.com.sg 
xoxo,
Little Red Balloon