We had the privilege to do up our first ever construction themed dessert table set up for George's 3rd Birthday celebration. 
According to Mummy F. , George had a huge interest in construction vehicles and trucks and he even knows the parts of the vehicles thus for his 3rd birthday celebration they decided to throw a construction themed party for him.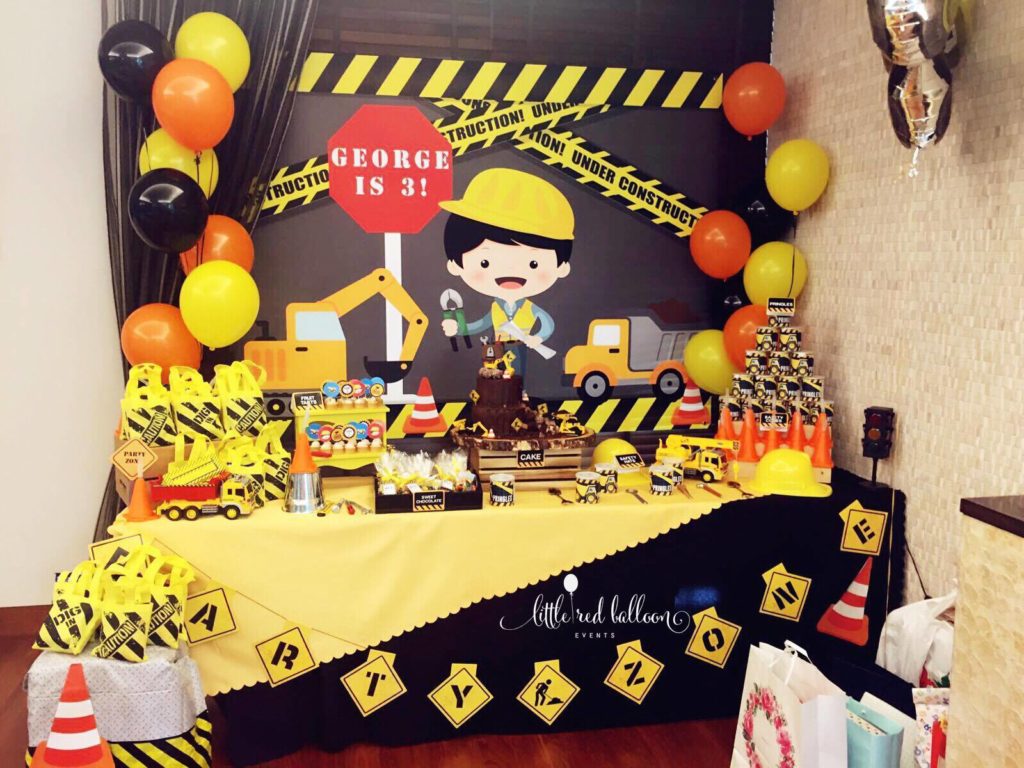 After much discussion on the activities and the items to include for the dessert table set up, we came up with this.
Mummy F. saw some items online that she really liked and requested for them to be included on the table. All the items were customised with printed digital designs and labelled with interesting "construction terms". The cone cups on the table are little cones that can be filled with drinks for the children.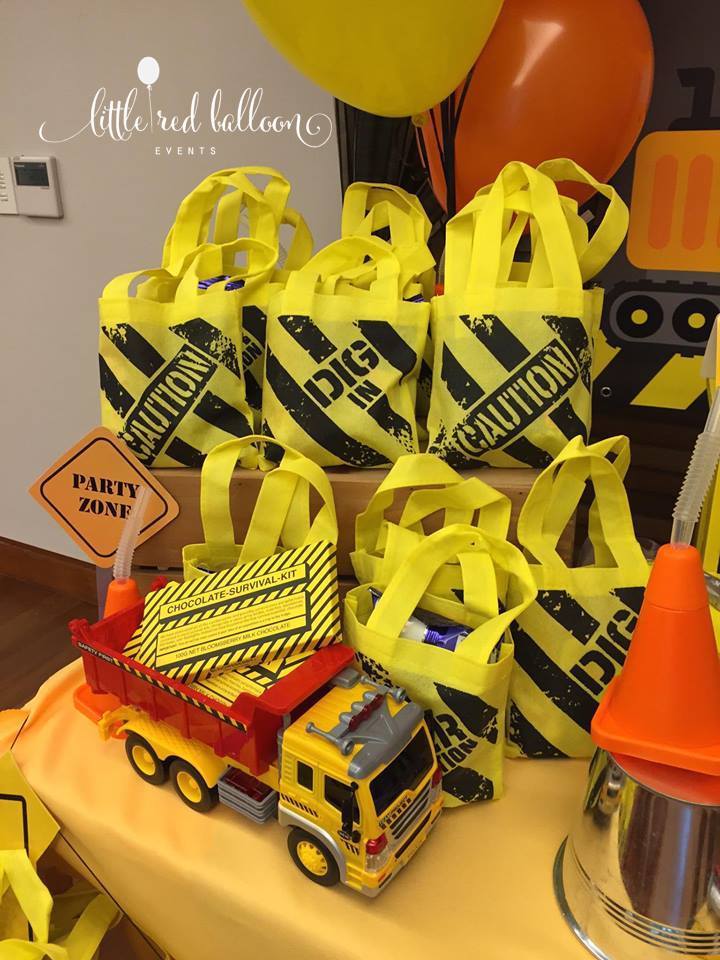 Instead of the usual goodie box, we replaced them with these cute little construction tote bags filled with treats as gifts for the kids.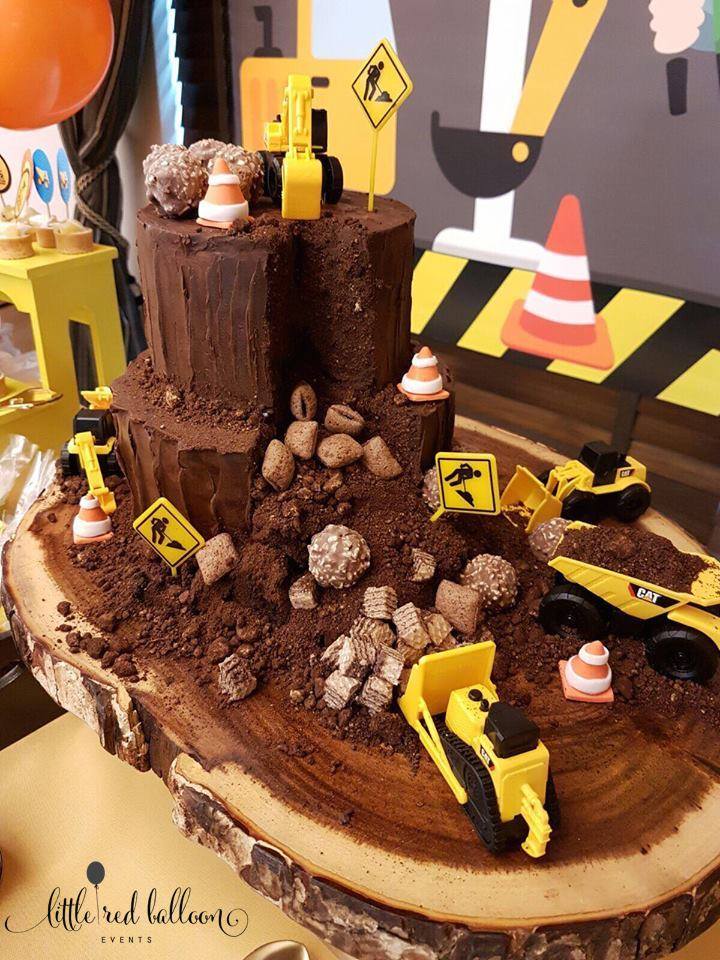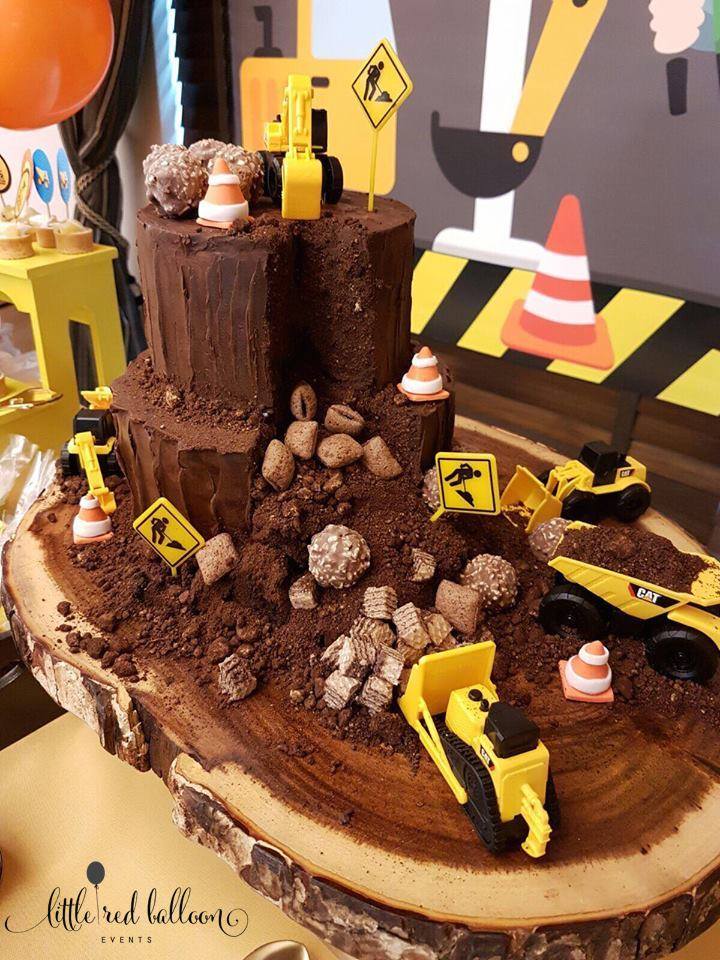 Here's the construction themed cake that was created by Abite Sg. We love the sand slide and the little excavators on the cake digging their way through.
Simple helium bundles in the construction colour themed were used to decorate the house to bring out the whole party atmosphere.  We did black and yellow balloon clusters on the staircase to emulate the yellow tape.
For kids activities, little mobile tractors and excavators were rented to allow the kids to experience being little construction workers. They had a blast donning the safety helmet and digging their way through the pile of pebbles. 
To keep the kids occupied, they also had a face painter, a balloon artist and an ice cream truck at the party. The kids got to take home "tattoos" and balloon sculptures as souvenirs of George's birthday celebration.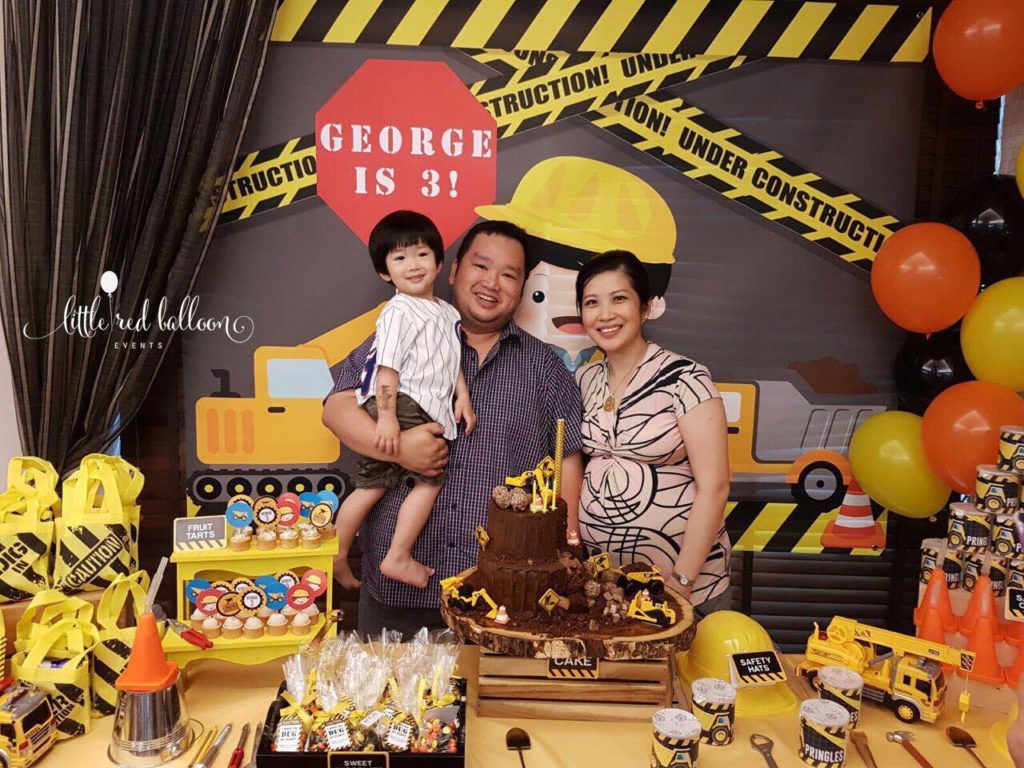 Here's a snapshot of our happy clients with the party decor. Thank you for having us! 🙂 
Dessert Table: Daisy Package
Contact us now to turn your dreams into reality!
View our affordable balloon decoration packages & dessert table packages here.
Call or whatsapp 81618448 alternatively email sales@littleredballoon.com.sg