Hello Everyone, 
Today we would like to showcase some of the hot air balloon designs that we've had fun creating for our clients. 
The hot air balloon theme has been a trending for the last few years and it still is very popular to date. 
Over the years we have evolved our hot air balloon decor from the basic structure to more advanced and complex designs.We have created hot air balloon photo booths, hot air balloon decor sculptures and large hot air balloon set ups.
Here are some of our creations: 
Our initial phase of hot air balloons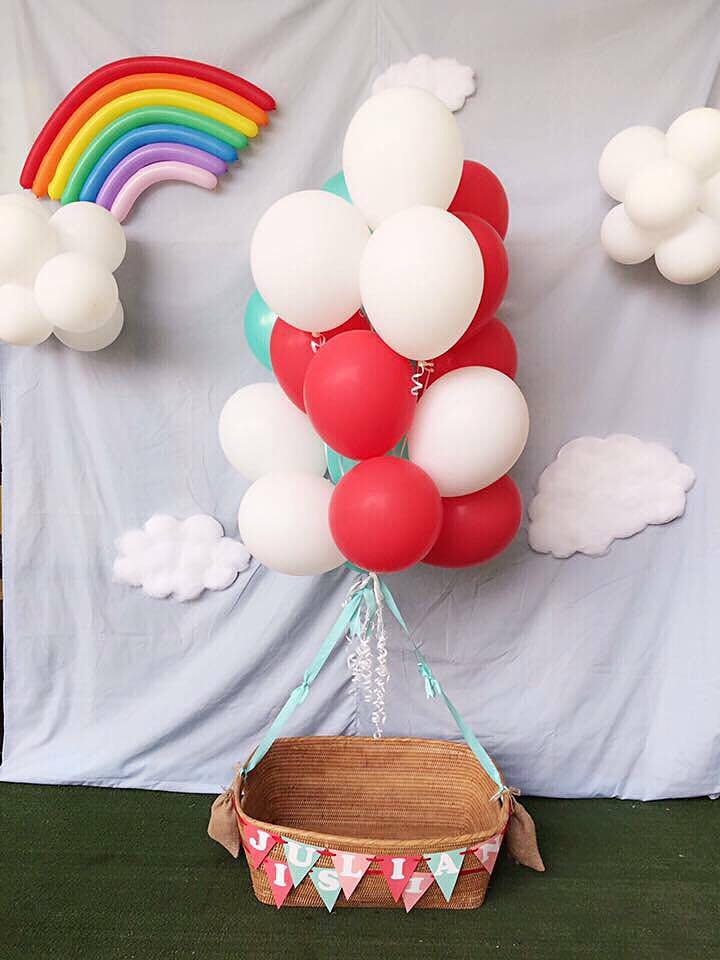 Next we created this rustic hot air balloon set up that is held up by helium. Such a cute sight as a photobooth prop. 
This is our favourite hot air balloon style to date. We were thrown the challenge to create the set up that was done by an overseas artist and this was what we came up with.
We love how the big hot air balloon is made up of little round balloons to form a big balloon. It a great decor piece to have at a party. The basket has a bumbo seat that is safe to strap your baby on so that you can snap amazing pictures of him or her riding the hot air balloon on their own.  
Another large hot air balloon in rainbow colours to compliment our 3D backdrop. 
Medium Hot Air Balloon Sculpture as a photobooth prop.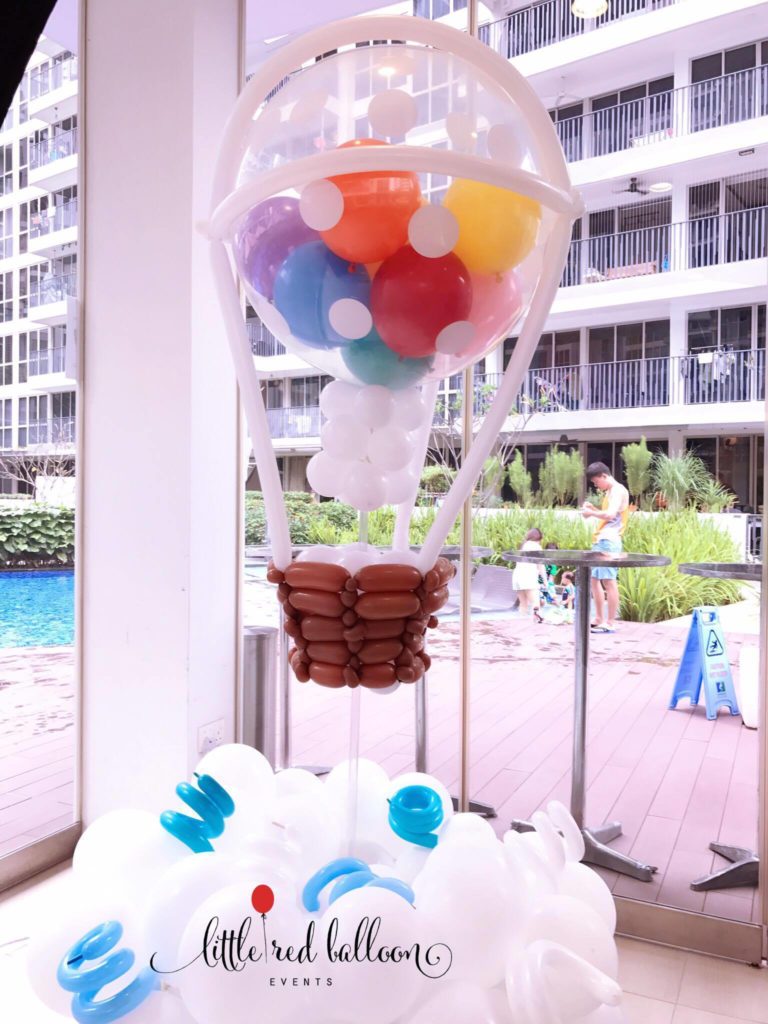 Fun sized hot air balloon with a baby bear inside.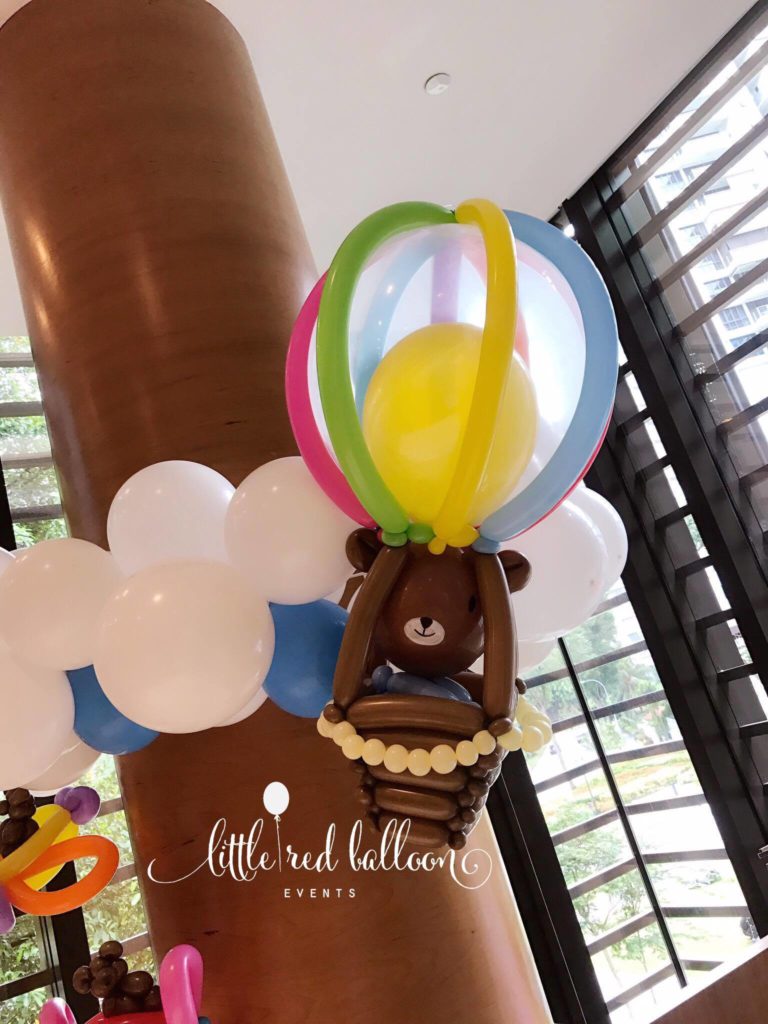 If you like our works and would like to engage us for your event, do not hesitate to email us at 
Alternatively view our affordable balloon decoration packages here. ?
Love, 
Little Red Balloon Team
xoxo