Hello everyone,
We are back with one of the latest trend for kids' party decoration. Of course, its Pokemon! With the ongoing passion of catching the special Pokemon, parents' in Singapore have contacted us to feature these cute little Pokemons in their decorations.
In this post, we will feature a balloon backdrop Pokemon wall and a Pokemon balloon arch together with dessert table package, done up for 2 different parties.
First up, let's take a look at the Pokemons we did for the balloon backdrop. Did I hear someone shouting Pikachu?!?
How about this cute squirtle?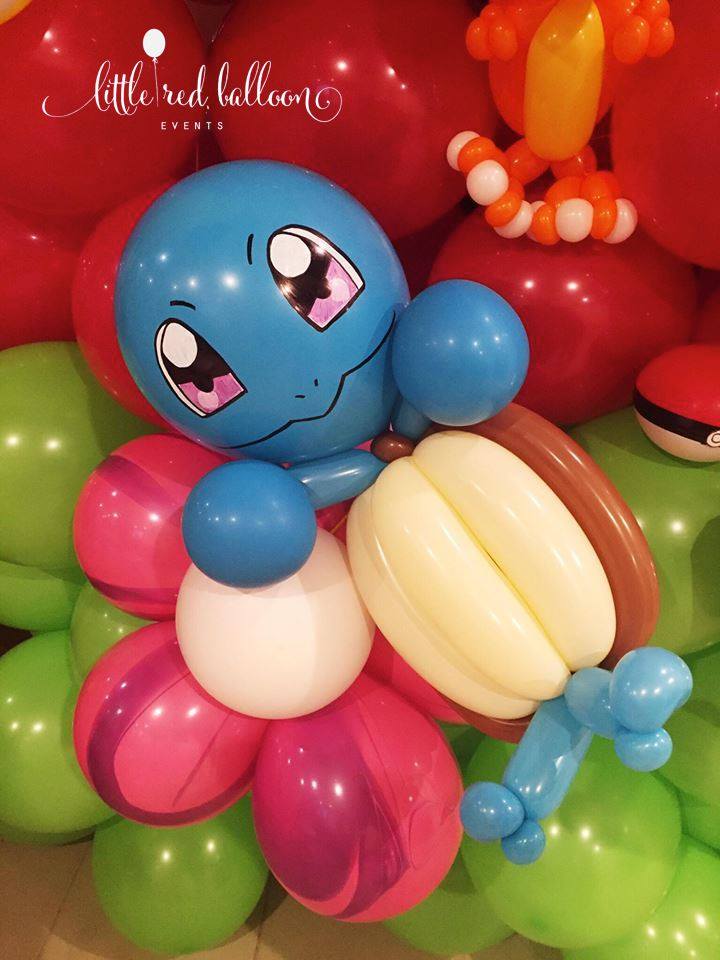 Oh my gosh! It's Eevee! Will you evolve into Vaporeon?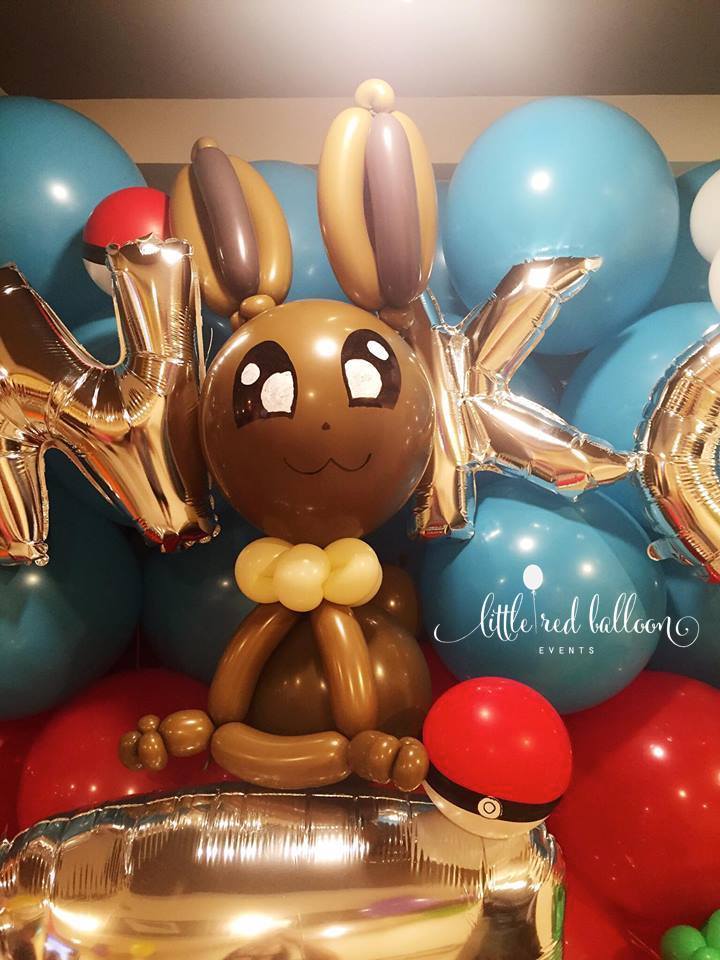 Ta-dah! The end result! As per Mummy A, she wants a rainbow theme Pokemon backdrop wall together with a Mario sculpture. The theme can be customized to suit your preference. 🙂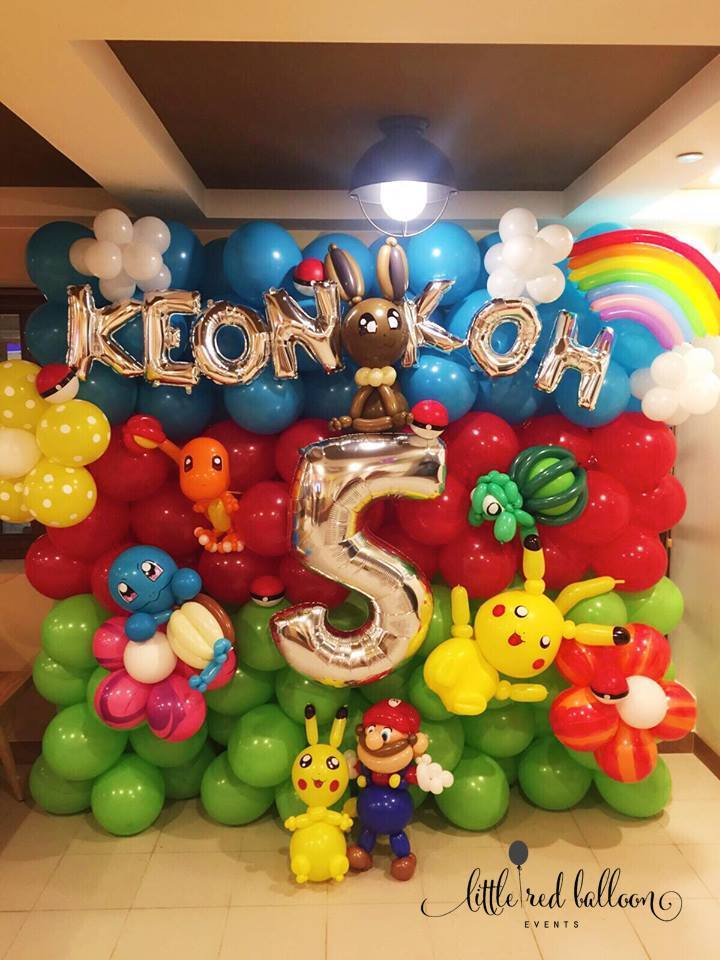 Next up, it's the Pokemon balloon arch. Who do you think this Pokemon is?
(PS: If you need to refer to the Pokedex, it means you have not been evolving much of your pokemon) 😀
It's Butterfree!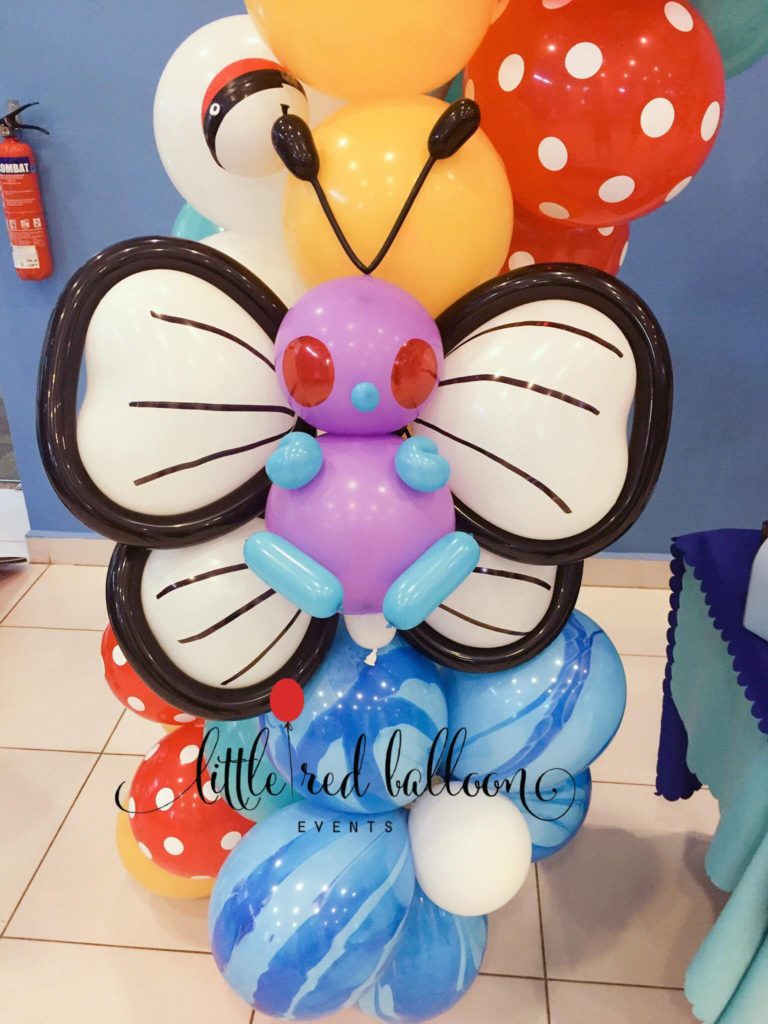 How about this adorable Bulbasaur? ♥_♥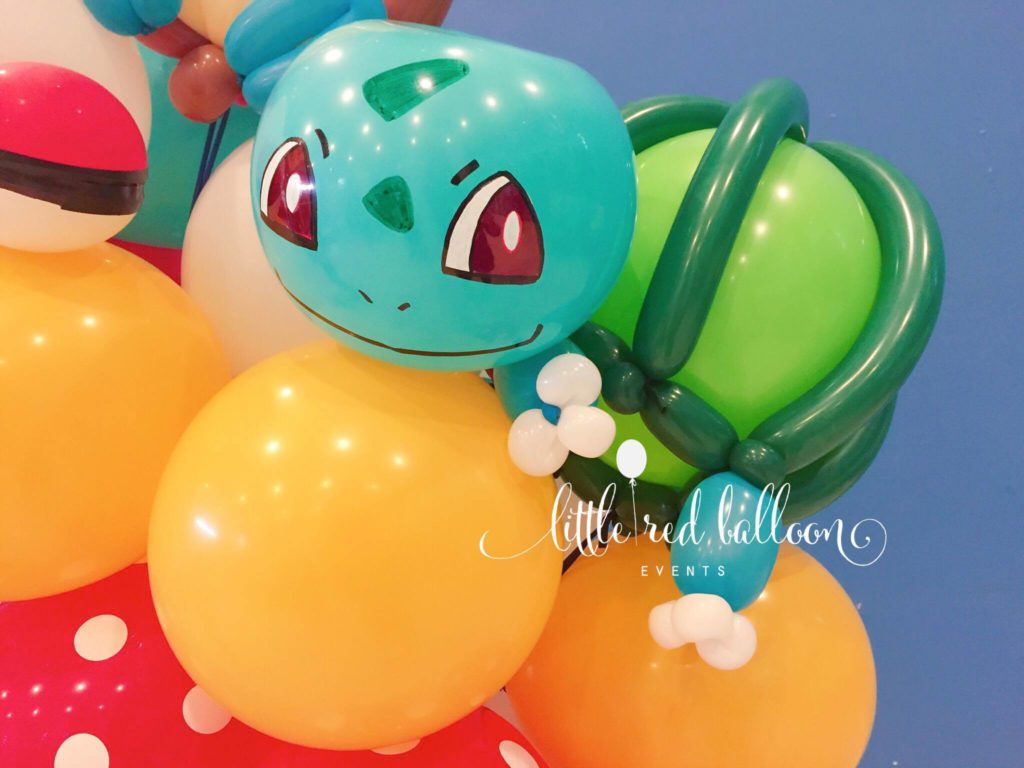 Charmander!!!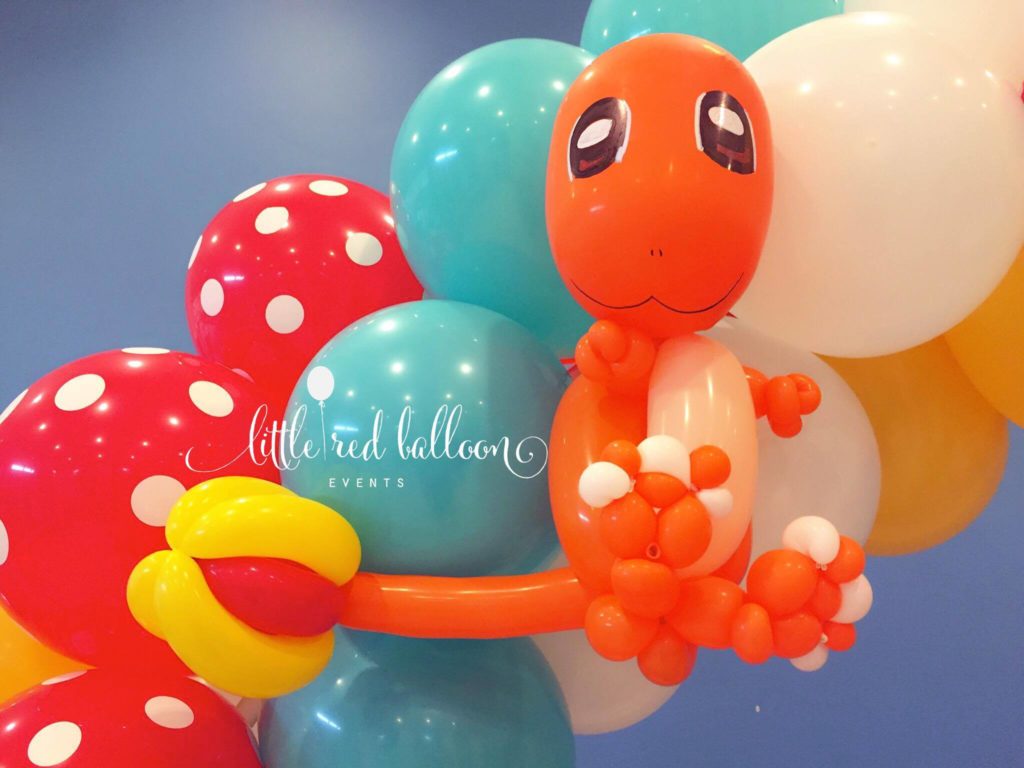 It's Squirtle again! Look at those eyes!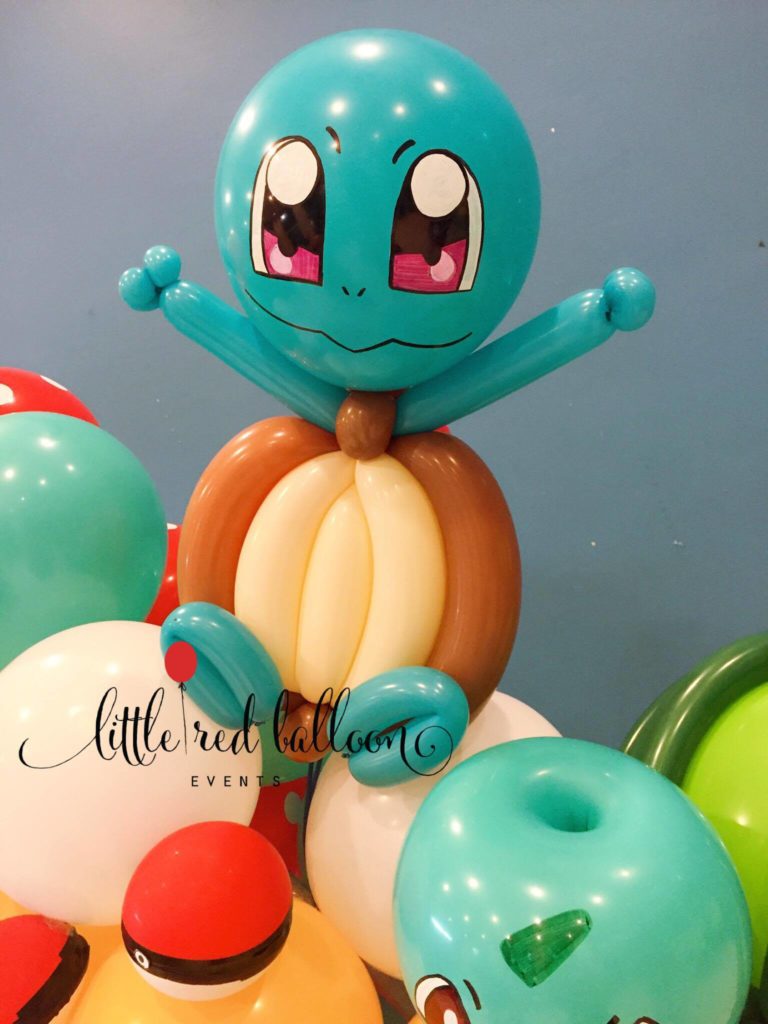 And here we have the end result! Omg, look at Pikachu peeping out from the hot-air balloon basket!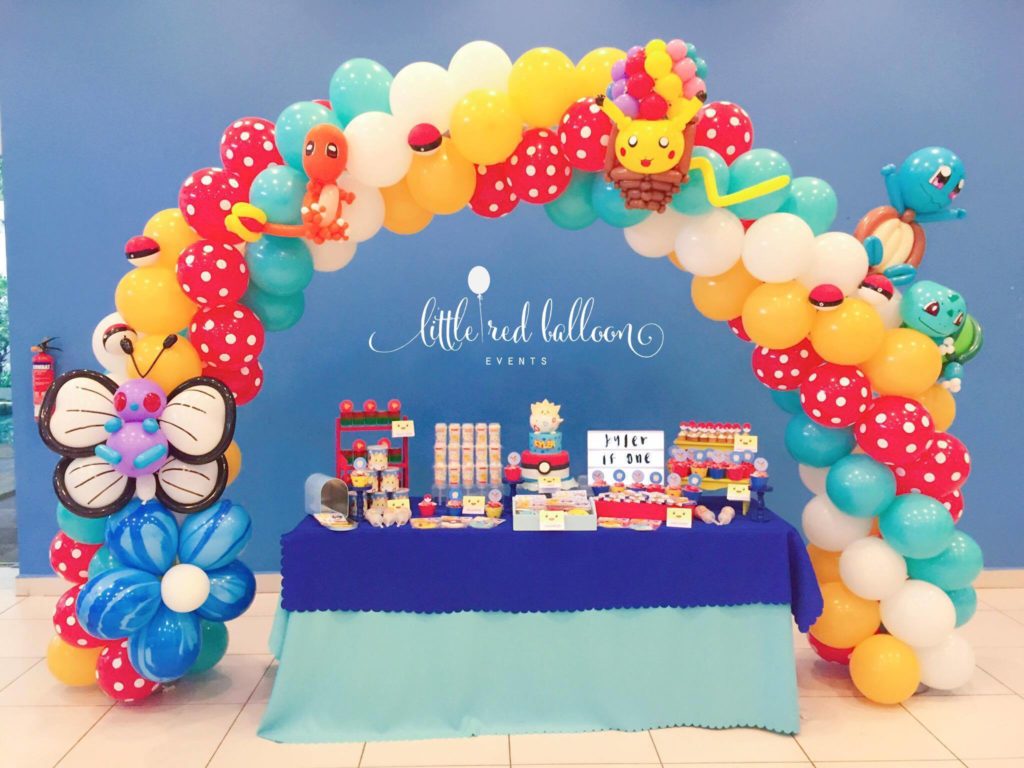 This is the closeup of the Pokemon theme 2-tier cake.
Standing on top is Togepi, the latest series released in the game.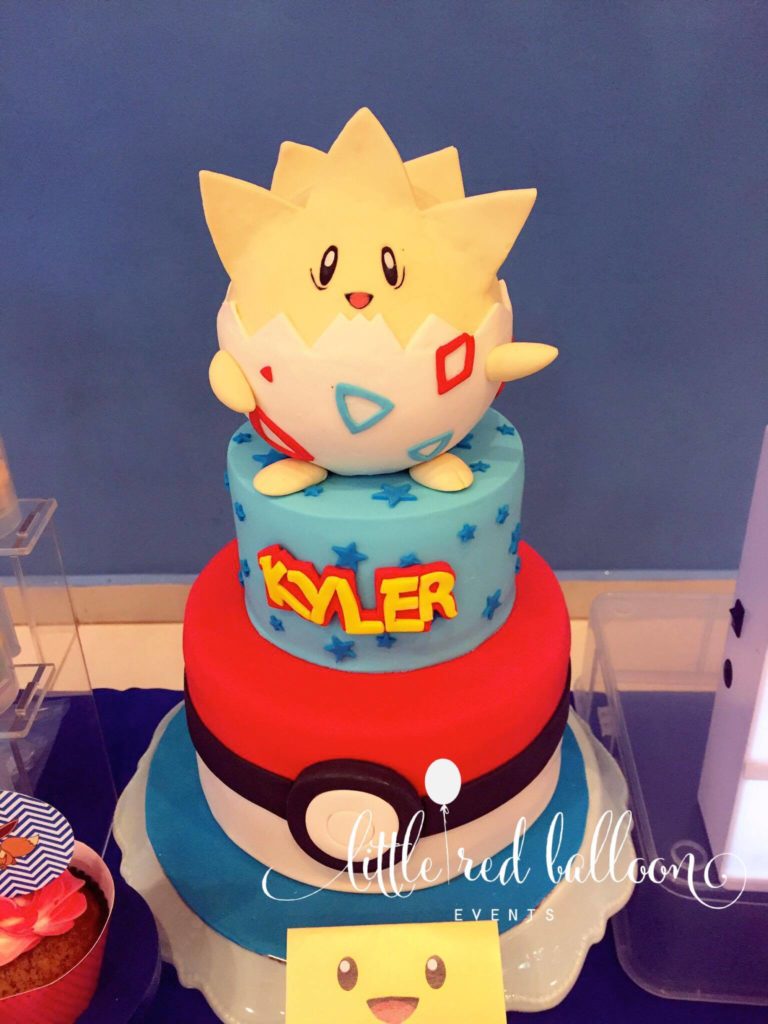 Dessert table selections: Customized cookies!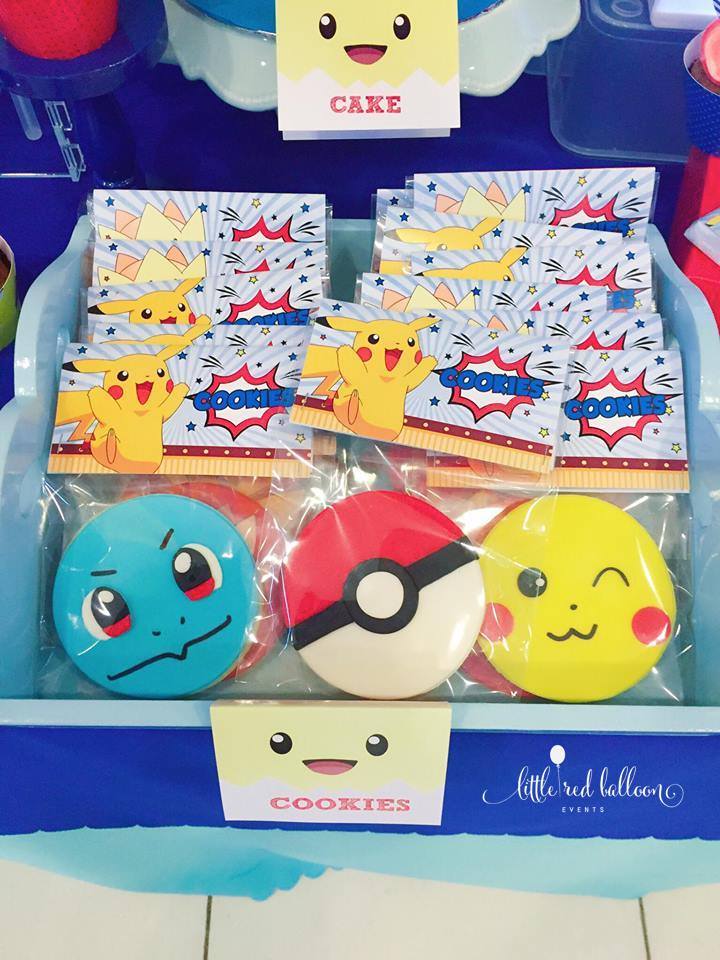 Dessert table selections: Customized cup cakes, kit kats!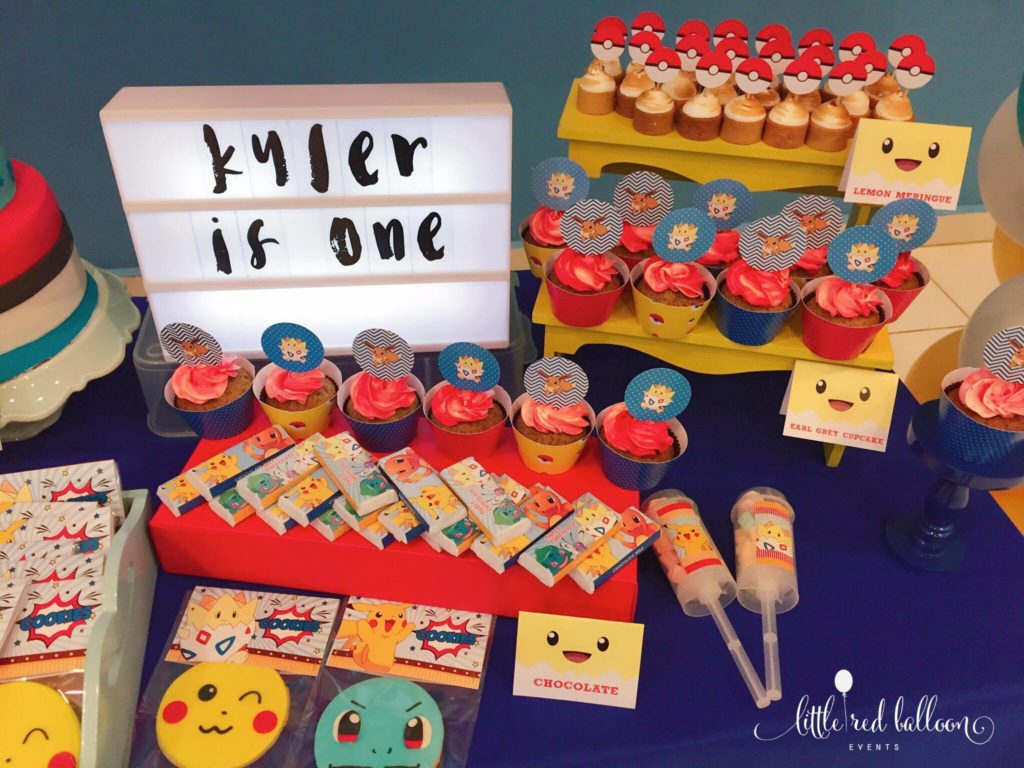 Dessert table selections: Customized Pringles & Push Pop Candy!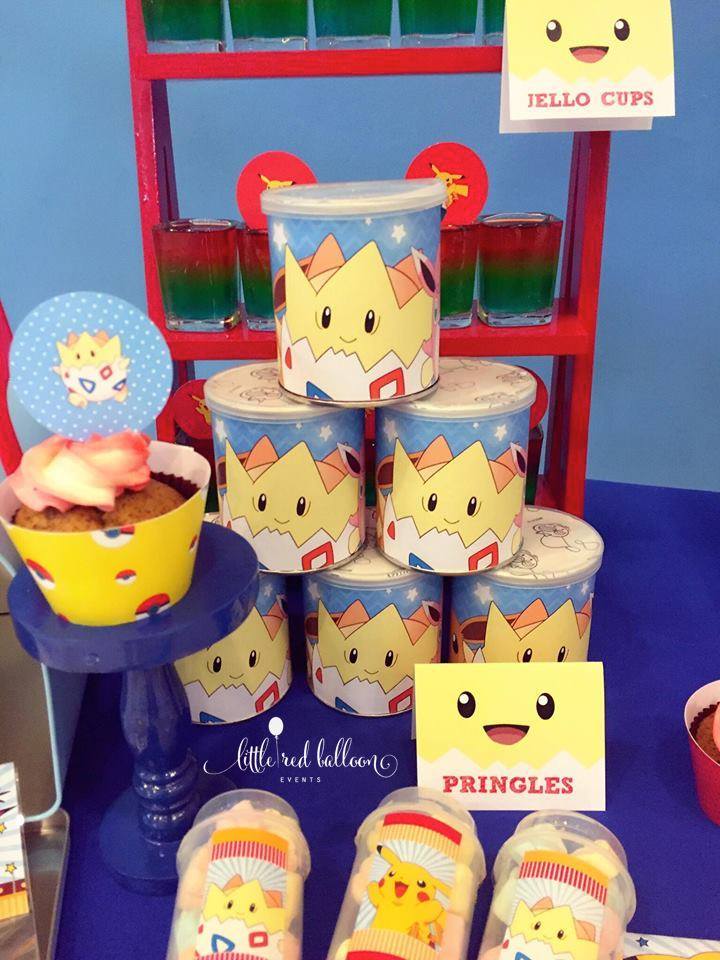 To get your own special themed party, do email us at sales@littleredballoon.com.sg
Alternatively view our balloon decoration packages & dessert table packages here. ?