Hi Everyone, 
 Today we would be sharing a little more on our Teddy Bear Picnic themed party.
Mummy E has been supporting us all the way from day 1 and we were very excited when she approached us again to do up the baby shower for her 2nd child! 
We are very pleased to be able to grow together with our clients and especially elated when they engage us for baby shower decors with the arrival of their second or third child. 
For this party, Mummy E wanted a teddy bear theme with 4 bears to represent their lovely family. Her dessert table was a teddy bear picnic theme so we decided to go ahead with little bears on the grass patch and trees for the sides. 
Here's the image of the cute little family of 4. 😀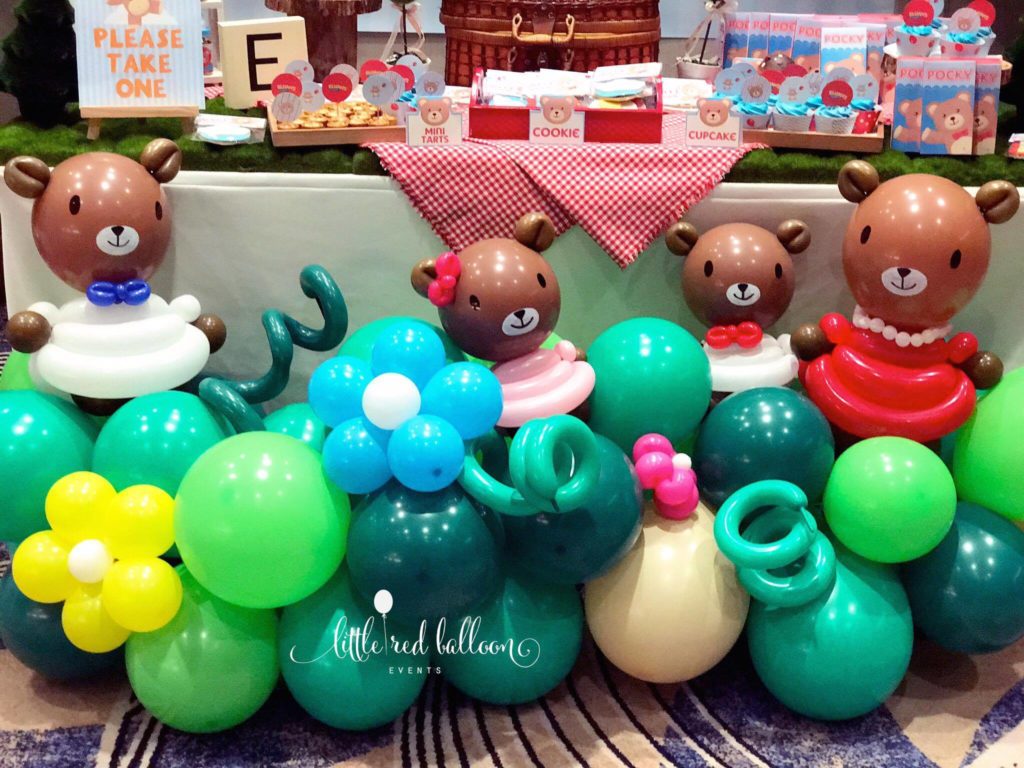 Close up shots of the bear family individuals
Abite designed the backdrop for Elijah's 1st month party as well as the labels for each of the individual items on the table. We love that each and every item on the dessert table has a personalised label.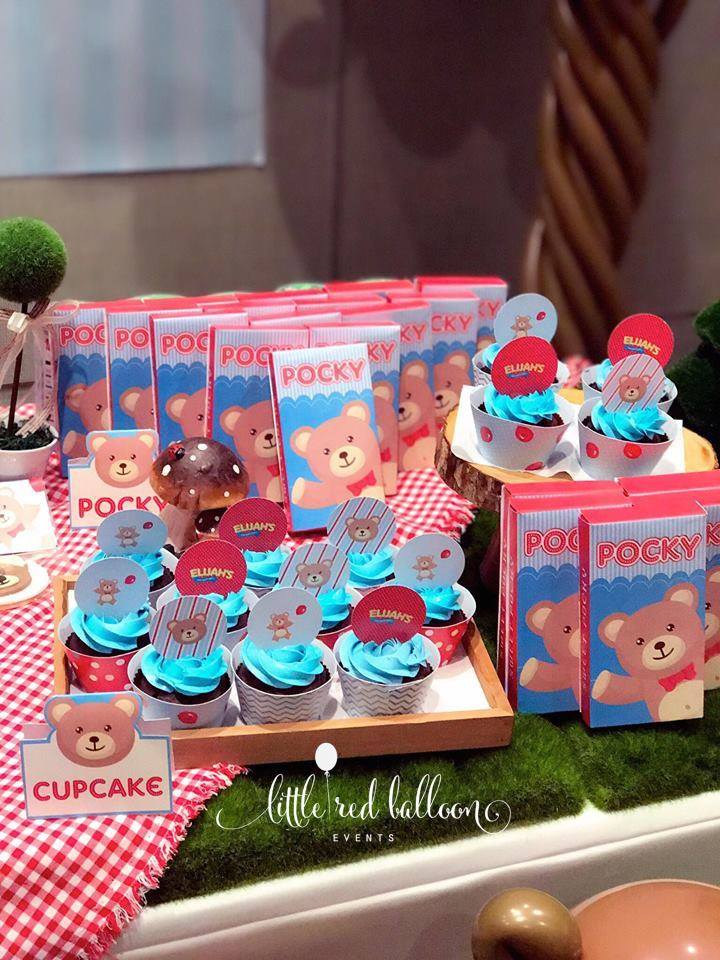 Look at how lovely the can of pringles are wrapped and displayed. Not forgetting their outstanding craftsmanship in creating fondant figurines.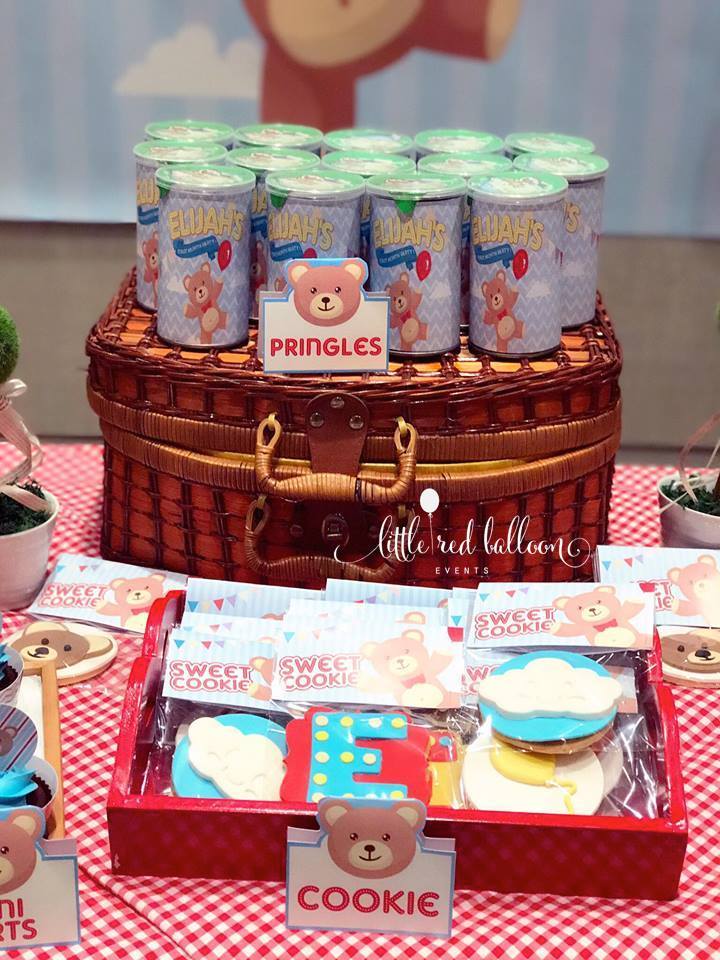 This picnic theme gives us such a happy feeling and it was fun to style and create. Our personal favourite for the items are the mini tarts in speculoos flavour.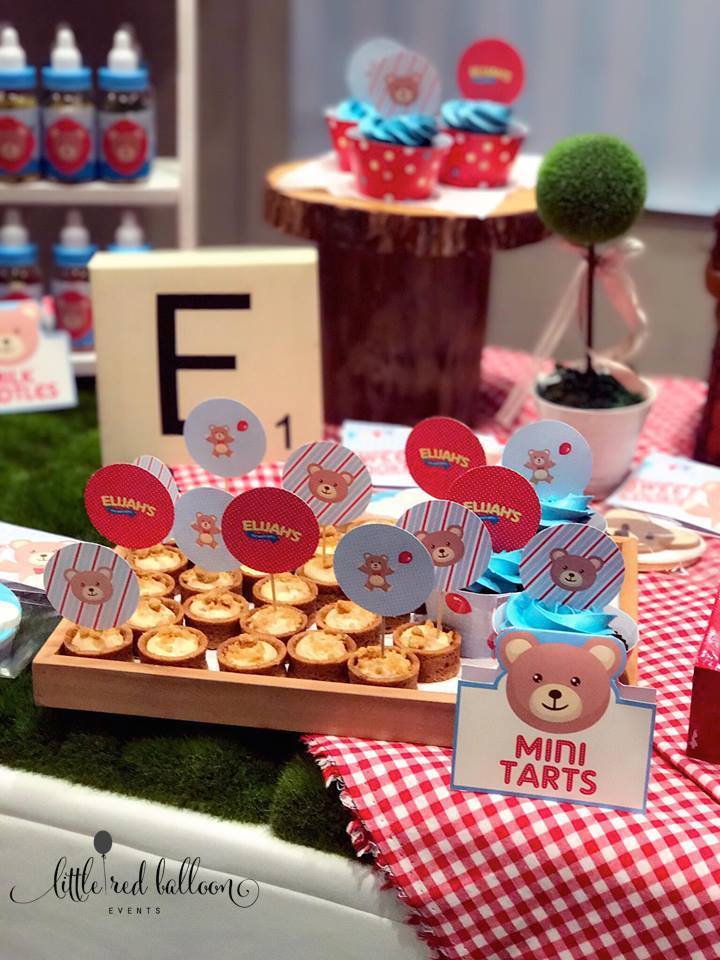 Together with Abite, this was what we created for Elijah's 1st month celebration.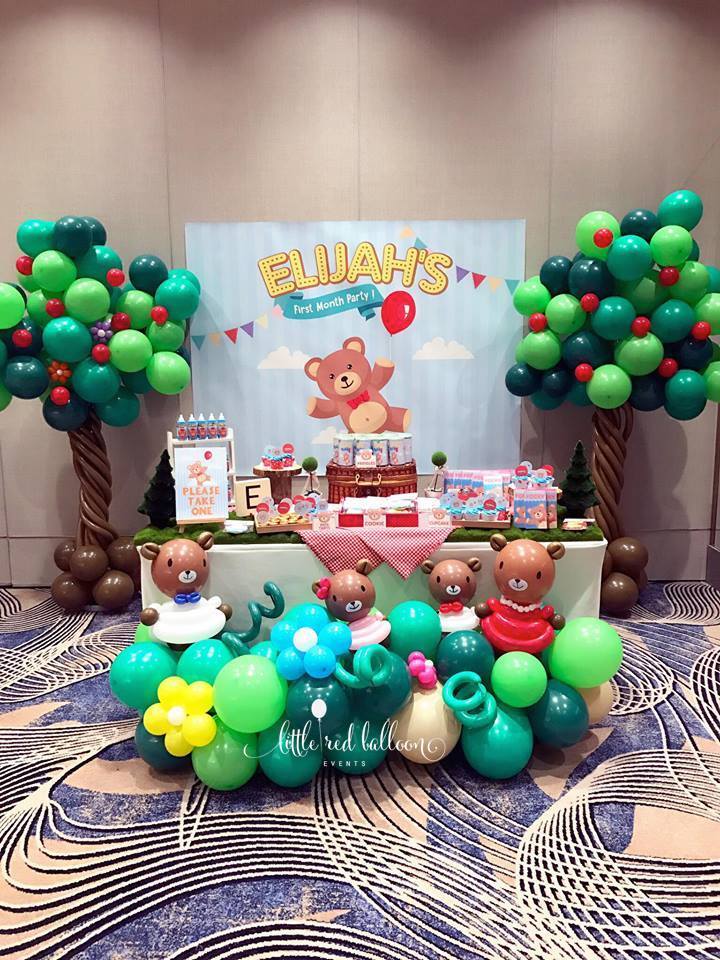 We hope you enjoyed viewing this post as much as we enjoyed ourselves for this party. 
For enquiries, do email us at sales@littleredballoon.com.sg
Alternatively view our balloon decoration packages & dessert table packages here. ?
Love, 
Little Red Balloon 
xoxo